Sri Lanka is a hidden gem, but not for long. The UK based company GlobalData ranked Sri Lanka as having the fourth fastest growing tourist market in the world. It's a clear sign that people are catching onto the magnificence of this place. From the rich culture to the breathtaking nature, it is not a something to be missed. While it is often overshadowed in conversation by its better known neighboring countries, Sri Lanka is truly something special. Stay one step ahead of the travel trends and book the trip of a lifetime there next. Here is a list of reasons why Sri Lanka is well worth your wanderlust.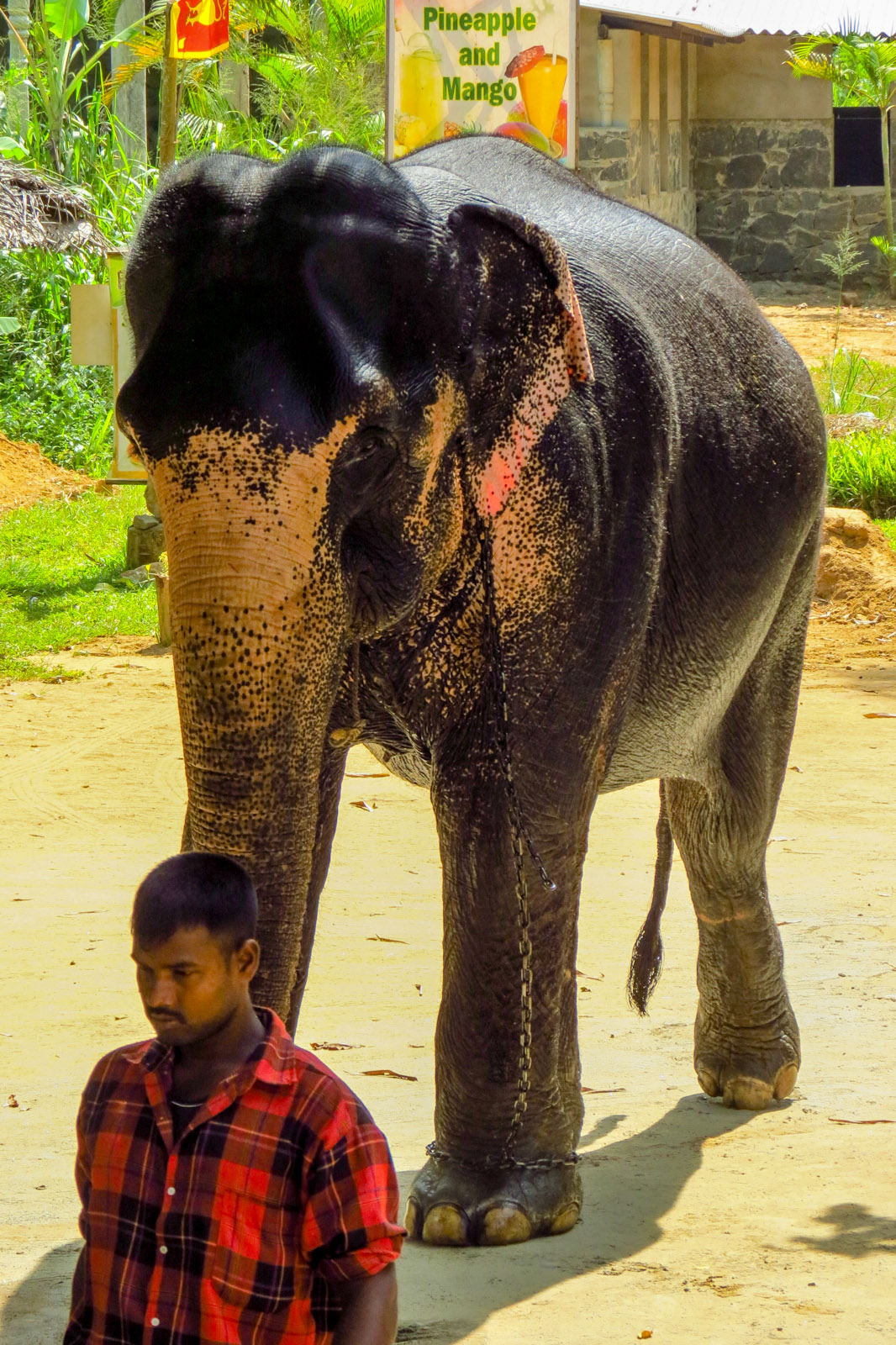 Up Close Wildlife
If you're not already an avid animal lover, you might become one after witnessing the amazing wildlife in Sri Lanka. And if you're already animal obsessed you might just find yourself in paradise. Catch herds of elephants wandering in the wild at Udawalawe National Park, spot leopards chilling in trees at Yala National Park, and swim alongside blue whales and sea turtles in the Indian Ocean.
Amazing Cuisine
Sri Lanka is the perfect place to get back to the roots of food and the culture surrounding it. Check out the Negombo fish market to experience a frenzy of fish being dried and auctioned or surround yourself with aromatic spices at one of Sri Lanka's many spice gardens. You can even participate in picking tea leaves at a lush Ceylon tea plantation. Don't leave the country without tasting Appam, a Sri Lankan specialty pancake that accompanies both sweet and savory meals.
Fascinating Temples
The Buddhist temples in Sri Lanka are equally as alluring as they are interesting. Each looks distinctively different from the last and many boast a unique story or history. The Temple of the Tooth in Kandy contains, as the name suggests, a relic of the tooth of Buddha inside its golden and white walls. The Dambulla Cave Temple is a UNESCO World Heritage Site with intricate murals painted on the cave walls and stone statues, including a towering golden Buddha at the entrance.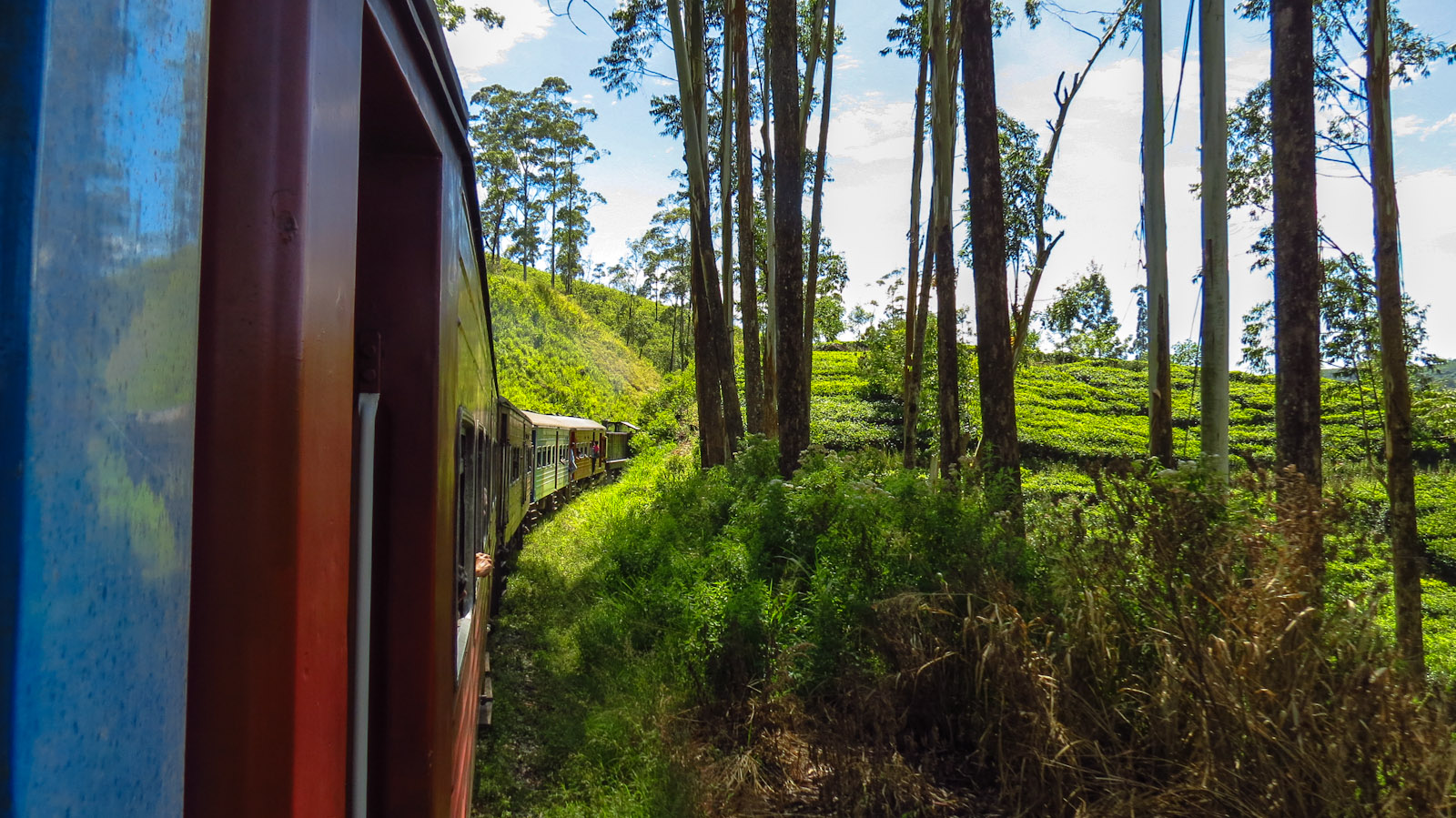 Scenic Trains
The scenic train rides in this country are a truly breathtaking adventure that you can't experience anywhere else in the world. Hop on the train between Kandy and Ella and gaze out at the flourishing greenery over bridges and mountains. These trains are just as beautiful to witness from afar as they are to ride. Watch the bright blue carriages pass over the Nine Arch Bridge for another spectacular perspective.
Beautiful Beaches
No vacation destination would feel complete without a beach, so naturally, Sri Lanka has some beautiful ones to choose from. Sri Lanka's palm tree lined beaches are an ideal spot to snorkel or practice mastering your surf skills. They're not a bad place to relax under the sun before watching it set over the water either.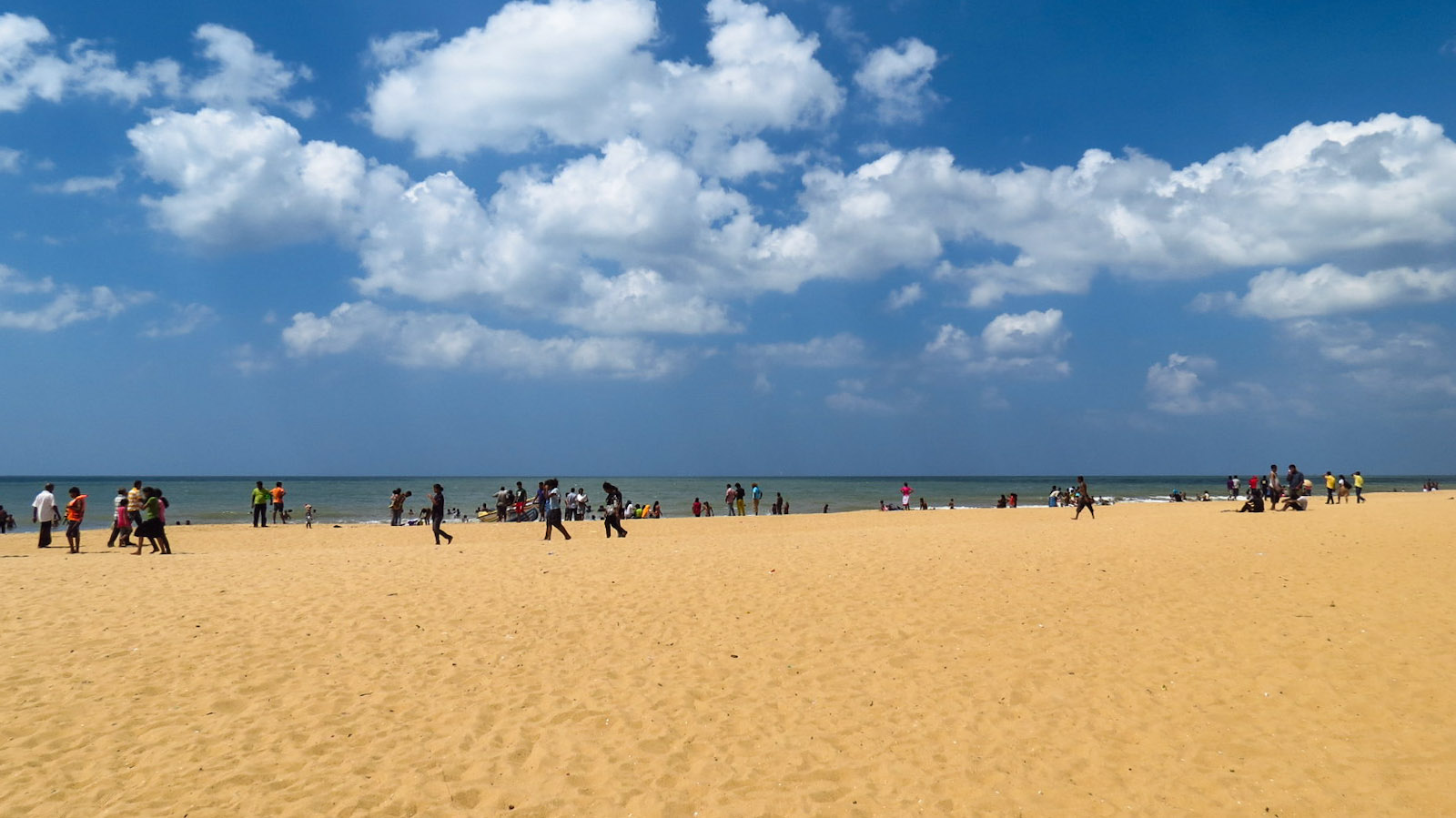 Stunning Views
Sri Lanka is ready and waiting to bring out your inner travel photographer or instagram influencer. With sights this spectacular it takes more work to get a bad photo than a good one. A hike to Little Adam's Peak will give you high up views of rolling green hills. A trip to Sigiriya rock allows you to witness the ancient beauty of this World Heritage listed monument. Don't miss out on the many picturesque waterfalls throughout Sri Lanka as well.