Myanmar Two or Three Week Travel Itinerary
Two week Itinerary for Myanmar
This is the first in our new series of itinerary planning for destinations around the world.  We hope to give you a head start in thinking about how to plan your trip to each of the countries we have experienced based on our knowledge of them.  We will provide a basic guide, links to our more detailed posts and a google map so you can visualise the places and distances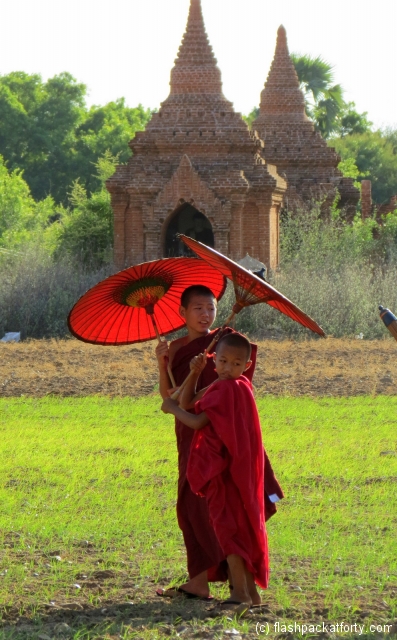 Basics
Myanmar is not the easiest of countries to get around you will need to organise a visa to be arranged beforehand and fill your wallet with crisp new $100 US banknotes as there is no way to access cash from ATM's or cash travellers checks easily within the country.
Getting around is easy, there are plenty of trains and buses to all the main destinations and flights between the major tourist areas of the country.
Travel
Travel is comfortable on the train system and there a range of luxury buses plying most of the main routes.  If you are feeling adventurous you can save a few dollars and try your luck on some of the more local buses, but not if you have a bad back or suffer from travel sickness.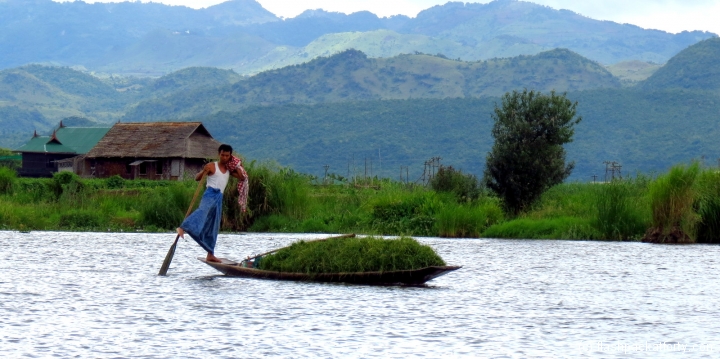 Myanmar in Two Weeks
Day 1 – Fly into Yangon and explore the city that evening and the following day, in our view you do not need any longer than that.
Day 2 – Enjoy a day of Temples in Yangon and then get the overnight train (or bus) to Mandalay and enjoy the ride and the views from the window
Day 3 – Arrive Mandalay and allow yourself three or four nights here to enjoy the surrounding areas of  Amarapura,  Inwa and Sagaing
Day 6 – Take the boat down the river (10 -12 hours) or if the water is too low take the bus instead and head to Bagan
Day 9 – You need at least three days in Bagan to truly appreciate its beauty and explore the temples and villages. Once you're done get a bus on a windy and scenic route through the mountains to Inle lake and relax on a boat for a day and hire a cycle to explore the surrounding villages and meet the locals.
Day12/13  – End your tour with a travel treat and fly back down to Yangon for your departure (make sure you think about which airline you use – safety records are not to western standards).
If you have any extra time you may want to add in a beach stop (though accommodation is expensive by Asian standards ) at Ngapali beach or spend some time trekking or climbing in the mountains  on your way between Inle Lake and Bagan.
Myanmar Two Week Itinerary Map

View Myanmar Travel Itinerary – Google Map in a larger map