How to Guest Post Your Travel Blog on Flashpackatforty
So you want to share your travel story on our new 'Travel Experiences' pages.  We respect our readers time, so we won't waste it promoting your blog if we don't think it will appeal to them.
Travel Bloggers We Like
Your blog must be about travel, and be able to introduce our readers to a refreshing and different travel perspective.
Your blog must be well established. We need to be assured that your content will be of interest to our blog readers and that you are seriously committed to blogging.
You must be an active travel blogger and engage with your own audience by replying to comments and using social media.
What You Get In Return
We'll provide a link to your personal travel blog homepage, from our established and trusted travel blog.  We'll also provide an additional two links to your blog so you can showcase your most interesting work (as long as these pages don't link to commercial sites)
The opportunity to share and engage with others passionate about travel
If we are not already familiar with your blog, we'll check it out and produce unique questions based on your blog, making it quick and easy for you to feature and reflect your blog's content.
We'll promote the post through our social media networks
What is "My Travel CV"?
This is where you'll get the opportunity to feature on our new blog segment. The format of the post is a series of interview questions the first half dozen are pretty standard as would appear on a CV, name, age, current location, twitter name etc and then we ask a series of bespoke questions based on your blog and own travel experiences that we (and hopefully our readers) will find interesting.  We'll also need 3 or 4 travel pics from you (at least one must include a picture of yourself)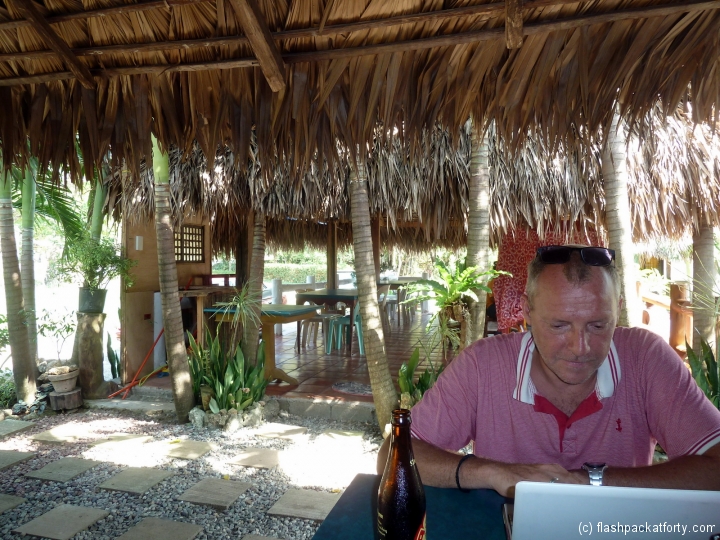 So you've read the above and want to work with us
Preferably, direct message us on twitter or facebook, saying you'd like us to interview you for 'My Travel CV' or send us an email with your blog address. We usually respond within a couple of days maximum, but sometimes we can be off-line for a few days at a time, depending on where we are.
Guest Article Writing Posts
We produce a lot of  content as we're constantly on the road.  However, there are certain perspectives we would like to share with our audience and would consider genuinely unique articles (no commercial links) offering original and well written content. We're particularly interested in destinations we haven't visited, or those travellers that can offer expert advice on a travel topic based on their personal experience.  For example, "What its like to be woman travelling alone in India."  If you feel you have a very strong story you want to share, drop us a few lines with the idea and your blog address.  Click here to see some of our My Travel CV interviews.