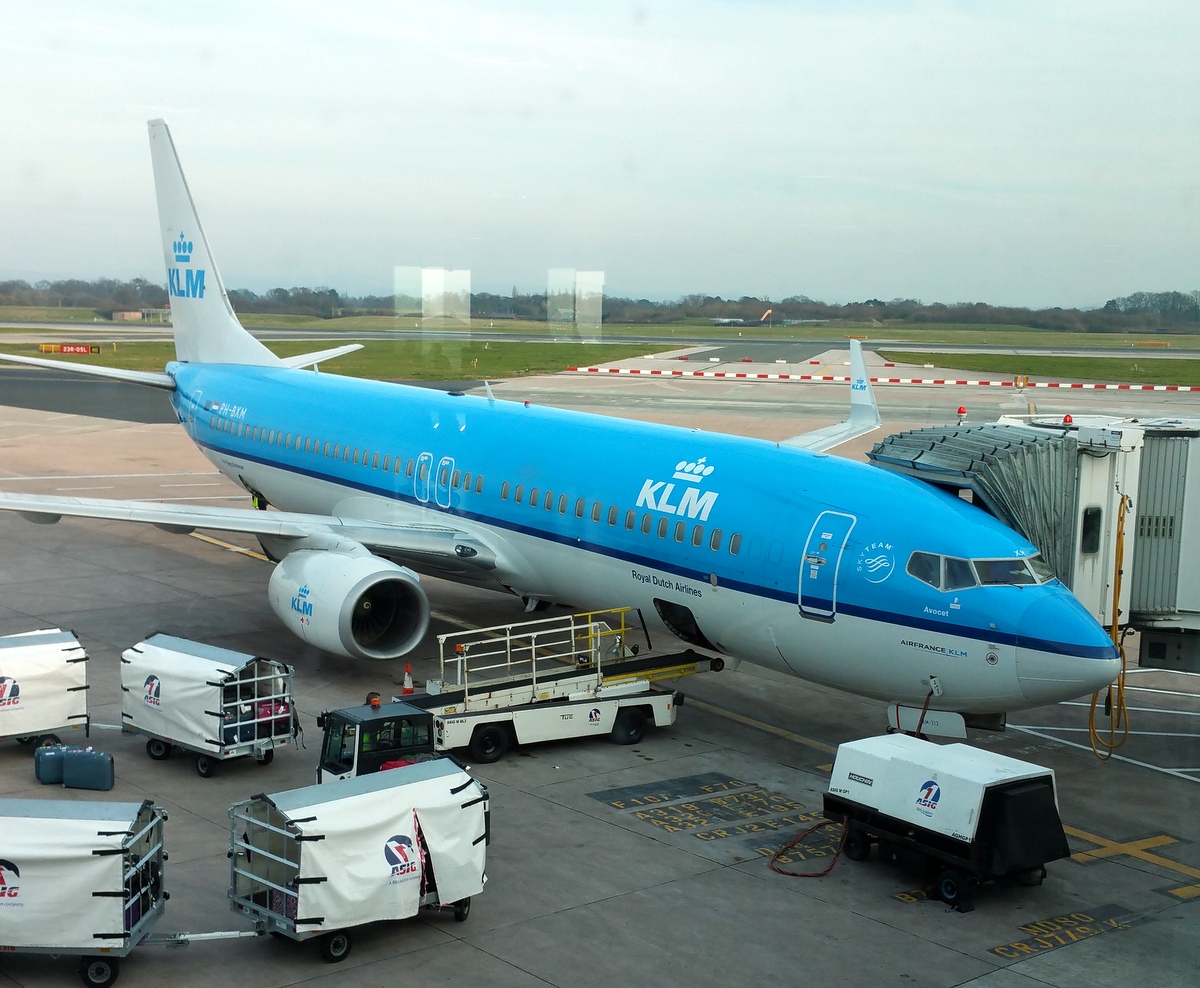 Getting back to Flashpacking
Its good to be back on the road after such a long time. For those that have followed our travels this is what has happened to us since taking a career break and embarking on our travel adventure in 2011.
For those that did'nt it all started here with Craig and John creating flashpackatforty.  We have been home now for almost year and a half and we both ended our 9-5 (or 8-7 as it was before we left) 40 hour  60 hour work weeks.
We have set up a property development business renovating houses in the UK. Our expectations are not to earn millions, but enough to allow us to have the money, and more importantly, the time to enjoy life with extended travel escapes from now until our retirement.  We have squeezed in a few trips since we got back but not for long enough. Finally, we are settled enough in the new business to take some decent time off and break out our backpacks and get on the road again.
Planning our trip
We gave ourselves a month for this first trip and after initially toying with a mix of island life and a trip to Laos we rejected the Laos experience to give us time to enjoy the islands.  Laos will just have to wait for another time. One thing we learnt is that slower travel is much more enjoyable than packing too much in just so you can tick things off a list.
We snagged a great flight about four weeks before our departure with KLM getting us from Manchester to Kuala Lumpur in a decent fourteen hours for just £420 return.  Having rejected Laos we settled on rough itinerary which will see us breeze through KL with an overnight stay at the Tune hotel at klia2 before jetting off to Bangkok for four nights to do a spot of shopping, eating and a night or two in the gay bars of Silom and explore some more of Chinatown.
From here we enter into island life for the remainder of the trip with Ko Lanta, Ko Lipe and Langkawi all on the possible destination list.
We also have a new toy, a go pro, so expect our new blogs to be peppered with video rather than our usual photo galleries.
So how have the first few days been?
KLM
The flight was perfect apart from a mad dash across Schiphol airport to get to our connecting flight after a delay taking off from Manchester and a ten minute circle over Amsterdam.  We made it just in time, but sadly our luggage didn't.
As we dropped sweating into our seats on the flight from Amsterdam to Kuala Lumpur we had a feeling that our luggage wouldn't make it.  Our premonition was proved right as we waited forlornly at the baggage carousel at KL as the last bag dropped off the conveyor.
As we made our way to the missing baggage office it became clear that we were not alone in being separated from our prize possessions on our flight.  A few other fellow KLM connectors from France were also sans valise. We commiserated with our fellow sufferers, filed our report and made our way to the airport hotel to try and let our bodies know that we were in a different timezone and it was definitely not time to go to bed just yet. We raided the 7-11 for emergency toothbrushes and toiletries and managed to keep ourselves awake until about 10pm.
The luggage saga continued for the next few days as we left KL and arrived in Bangkok.
Delayed Luggage tracking with KLM
There is a 'potentially' helpful website where you enter your lost property code and your luggage updates are supposed to show progress, but apart from saying that our luggage had left Schiphol on the following day the site was of little use. In fact I have just checked it now seven days after we arrived and it is still showing basic and old information.  So my advice is don't rely on this to track progress of your missing baggage. I didn't and ended up emailing and telephoning them to chase progress.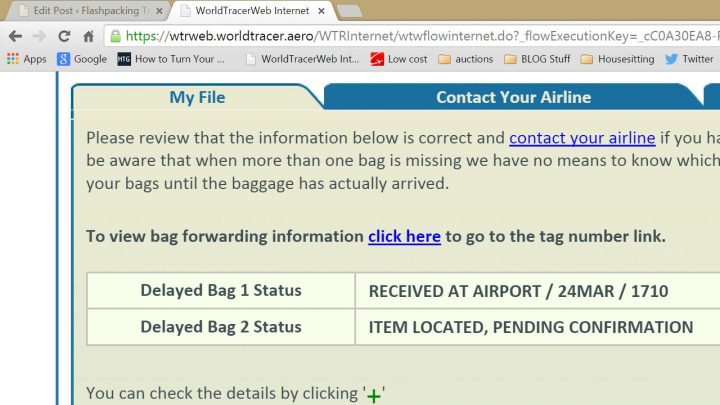 I got replies to my emails to KLM letting me know that our luggage had been placed on a flight to Bangkok with Malaysian airlines, but it appears to have sat in Bangkok airport for two days until someone could be arsed to deliver it to our hotel.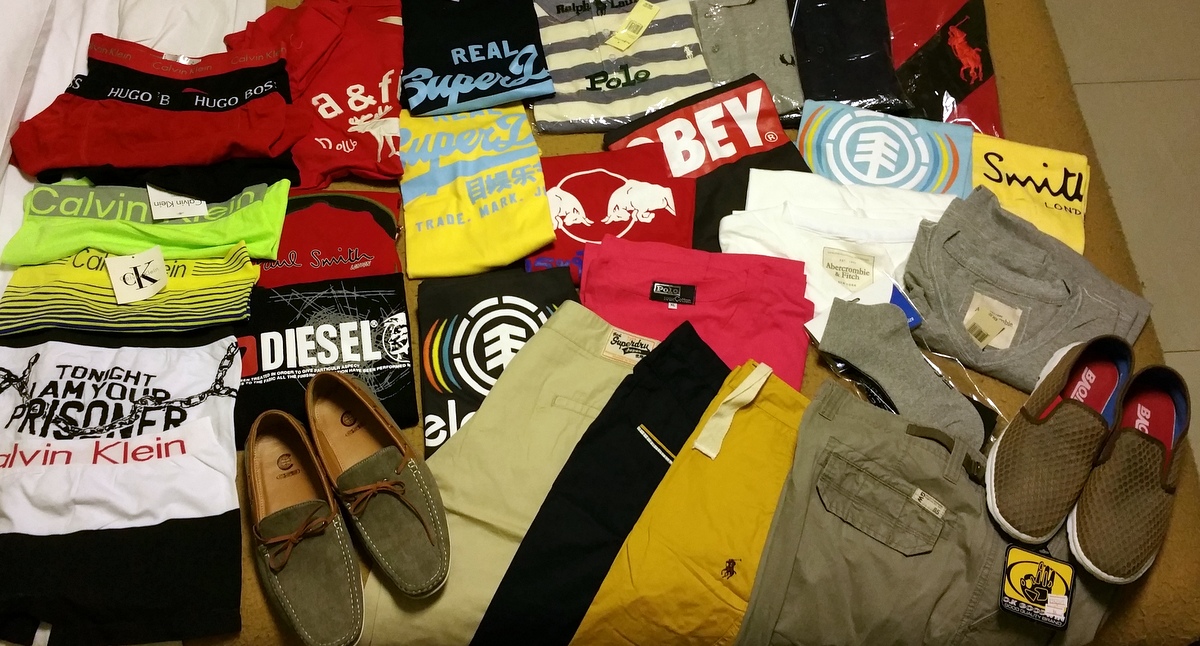 We were reunited five days after we had plonked it down on the check in scales at Manchester airport.  It was just in time as the next day we were off to Ko Lanta so KLM would have had to fly it out again if we had already left. Ironically it came with a flight tag dated 24th March saying "RUSH Expedite Baggage" we received it on the 27th!!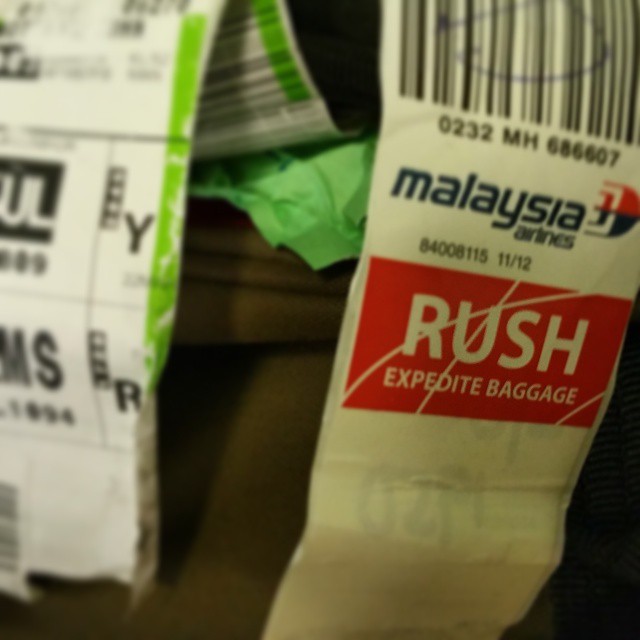 It's remarkable that we took numerous flights during our two year initial round the world trip and never lost luggage once.  Sod's  law this happens to us when we only have a month long trip and have to waste a day buying emergency knickers, shoes and toiletries and scanning all the details so we can make a claim to KLM or our insurers.
Oh well let's hope that's the only mishap this trip, stay tuned and find out.