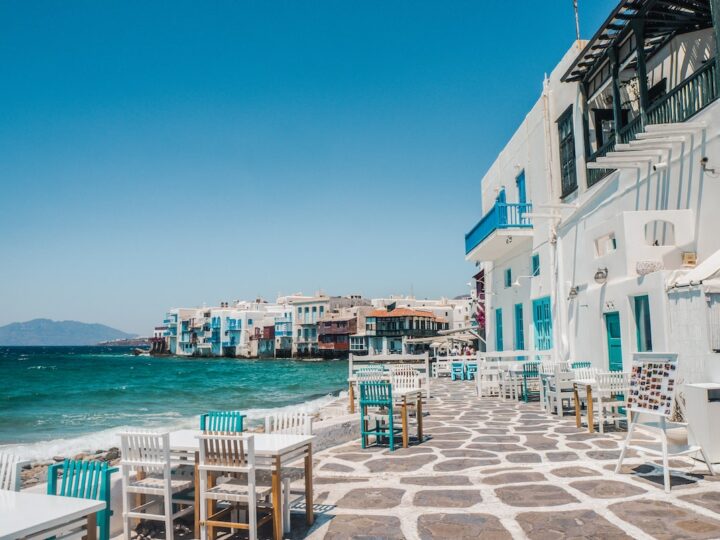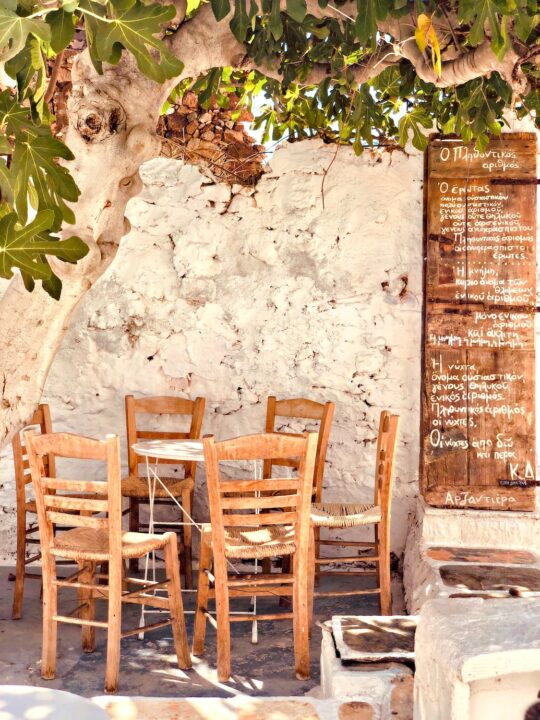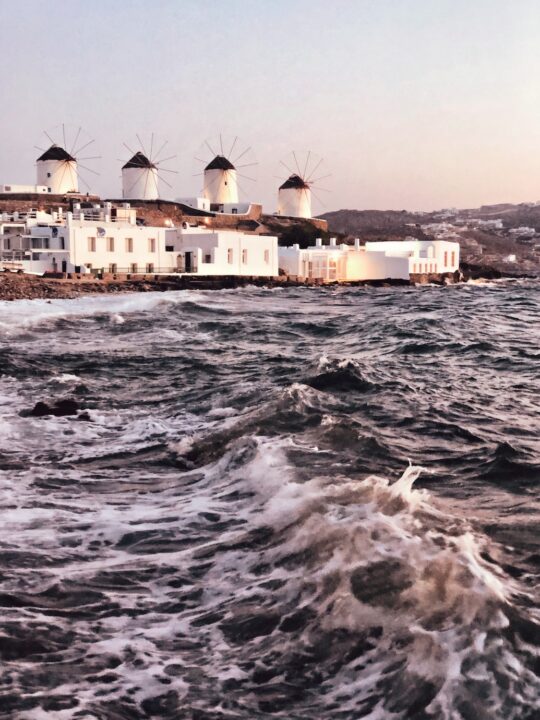 As one of the most popular and gorgeous of the Greek islands, Mykonos is somewhere you might associate with romantic breaks or holidays with friends – but there is plenty for the solo traveller on this friendly and fun island. You don't need to find someone to head to Mykonos with you, and you can find so much to experience with the freedom that only comes from travelling on your own.
Here, we explore the top three things to do in Mykonos on your solo adventure – so you can really connect with the beauty and excitement that this beautiful island has to offer.
1. Spend a day sightseeing
Something you can enjoy alone or with company is a wonderful day out sightseeing in Mykonos. This island plays host to a wide range of different sights you simply must see, and the contemporary attitudes of the locals are a wonderful contrast to the ancient and fascinating relics you can see dotted around the landscape.
Perhaps you will want to head out to see the famous windmills, which dominate part of the landscape, or experience the beauty of Little Venice, which features colourful buildings on the water built in the classic Venetian style. Those with an interest in religious architecture shouldn't miss out on the quiet peace of the Church of Panagia Paraportiani. You can also simply wander through the old-style Mykonos Town, your sandals slapping against the cobblestone streets – don't forget your camera because everything you see will be worth a snap! If you want to head off-island, the UNESCO site at Delos Island makes for a fascinating day trip.
2. Head out to experience the nightlife
Sitting overlooking the sea with a cocktail in hand and enjoying the island's delicious seafood can settle into a night of rest and relaxation, or you can head out on the town. Mykonos is an island well known for its buzzing nightlife, and you can always find a friendly face and a warm welcome in the beach bars or nightclubs. Paradise Beach Club is an icon of the island, or just while away the hours in Niko's Taverna, enjoying local food and wine.
3. Hit the water
Mykonos is a wonderful spot for those seeking watersports-based adventures. It's easy to book up activities and tours thanks to the preponderance of English speakers on the island. If you want to experience private boat trips, parasailing and other types of water activities, you are spoiled for choice. Get a glimpse of some underwater natural wonders when you book a diving or snorkelling excursion, something that can be enjoyed without any fellow travellers at all, but equally is a great way to interact with fellow holidaymakers.
Will you be booking a solo break to Mykonos? This sensational island is perfect for testing the waters of travelling by yourself, or even for the more experienced solo adventurer. You can even use it as a base to begin island hopping to some other five-star Greek islands – all you have to do is make your adventure your own!