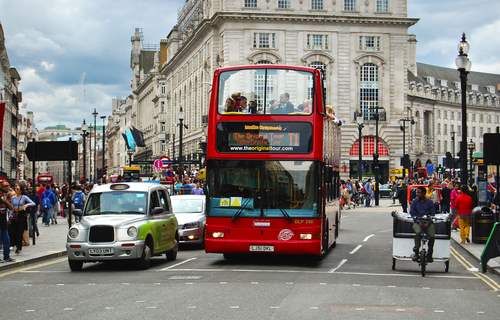 Double decker busses, West End musicals, traditional British pubs and tourist sightseeing, whatever you are looking for, England's capital has something to offer. The best way to get to know London is by learning from the experts and taking a guided tour. From visitors only in town for a few days to a London locale in need of inspiration, here you can find the best ways to take a tour around London and get to know the city
London bus tour
You can easily hop on and off a conducted London bus tour. See London in a whole different light from the comfort of a bus or coach. Whether it's a birthday, hen or stag do, team building, social gathering or just a group of friends looking for something new and exciting to do, a bus tour is a brilliant way to get to know London.
The flexible bus tours allow you to get off at any point and explore before hopping back on and travelling to the next destination. Many bus tour companies have exclusive deals with popular London restaurants so you can even eat for a cheaper price. A coach or bus is the perfect way to explore London that allows you to sit back, relax and enjoy the ride.
London walking tour
London walking tours allow you to see the sights of the city on foot. A city that is so large, historic and cultural, a guided tour is the best way to explore, allowing a guide to lead you through the streets and insight you with facts and information about London. Get ready to take a walk through London history.
There are many different types of London walking tours from creepy ghost tours to informational and historical tours. The guided walks are waiting for you to uncover what London has to show. Even if you're just looking for the best place to get a beer or the best restaurant to grab a bite to eat, these walking tours are your best guides. So get your walking shoes on and discover another side of London.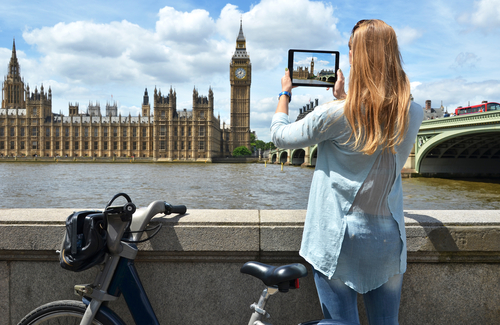 London bike tour
Bike tours can show you around London in a very individual way. The tours are in smaller groups showing off hidden areas, tradition old pubs and quirky buildings. It's also fun and entertaining and a great way to get some exercise.
Travelling on a bike is a quick way to get around and also means you can also get down little alleyways and streets, allowing you to see the concealed areas and off-the-track locations. Most of the bike guides are really passionate about the city and will be able to tell you tales that will take your breath away.
Whether you're young or just young-at-heart, a bike tour of London is a great way to explore and learn the history and see the delightful sights of the capital. Travelling in a comfortable fleet of bikes feels safe and fun and there are loads of different types of London bike tours to choose from.
London helicopter tour
If you're a thrill seeker and a little bit extravagant, why not choose to take a London helicopter tour? You can see the capitals incredible landmarks from a fresh and new perspective, high in the sky. You will surpass all those crowds and busy bustle of people and experience London in a totally laid back and relaxing experience. A helicopter tour of London is a trip of a lifetime and something you will never forget.
Whatever your preferred choice of transportation, a guided tour is the best way to get to know London. Even if you're a regular visitor or a local, you're bound to discover new places, sights and experiences to explore.