Many wanting to get away will want to try and plan a budget for their destination, often this information is difficult to find. During our Asia trip in 2015 we are going to provide some indicative costs for each of the destinations we visit. Get to know the cost of your favourite tipple, what a pack of fags will costs and how much to keep you fed.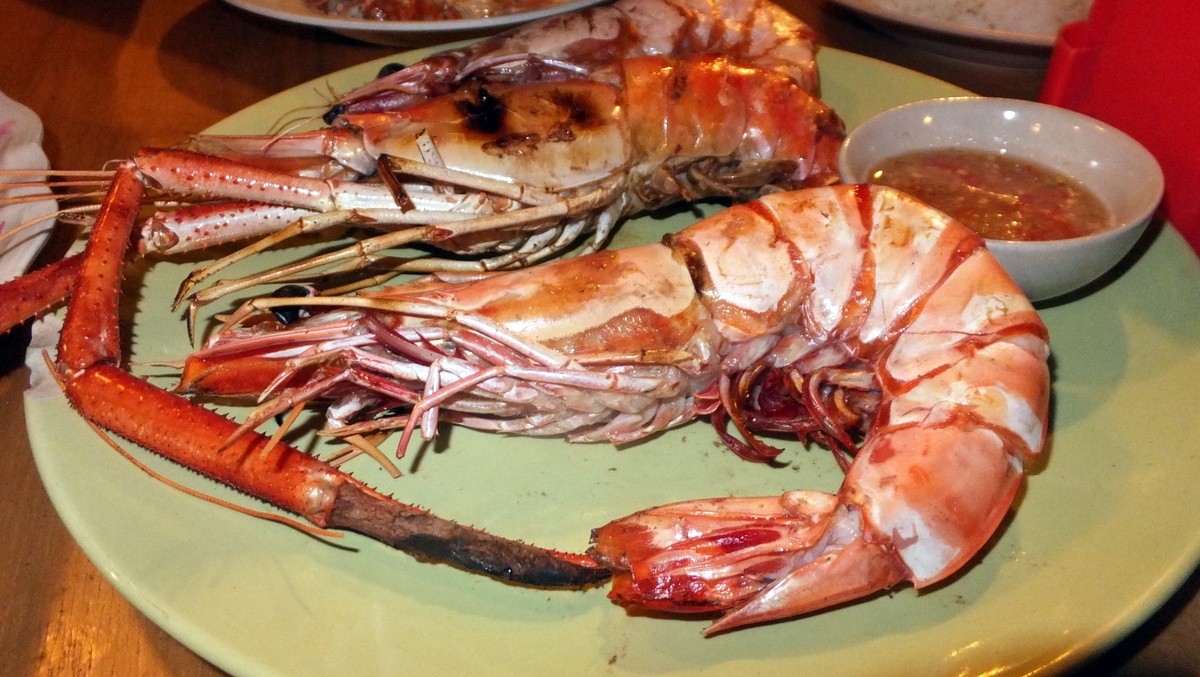 We know that travellers wallets come in all shapes and sizes, the honeymooners wont give a hoot about costs and the backpackers will be counting every bean. Here our focus will be on the flashpacker budget. As flashpackers we make sure we are getting value for money and seek out the best deals on a sensible budget in any given location.
We were travelling in March and April 2015 and at that time we were getting around 45 – 48 Thai Baht to the pound (or around 30THB to the US dollar).
Ko Lipe is one of the most expensive islands we stayed on but given that everything you consume on the island has to arrive by boat (often on packed overladen longtails) you can expect to pay a premium for the additional transport costs.
Getting To and From Koh Lipe
Ko Lipe has no airport so its a sure bet that you will be arriving by speedboat or ferry from one of the more northern Thai Islands of Phuket, Ko Phi Phi, Ko Lanta or from the south from the Malaysian Island of Langkawi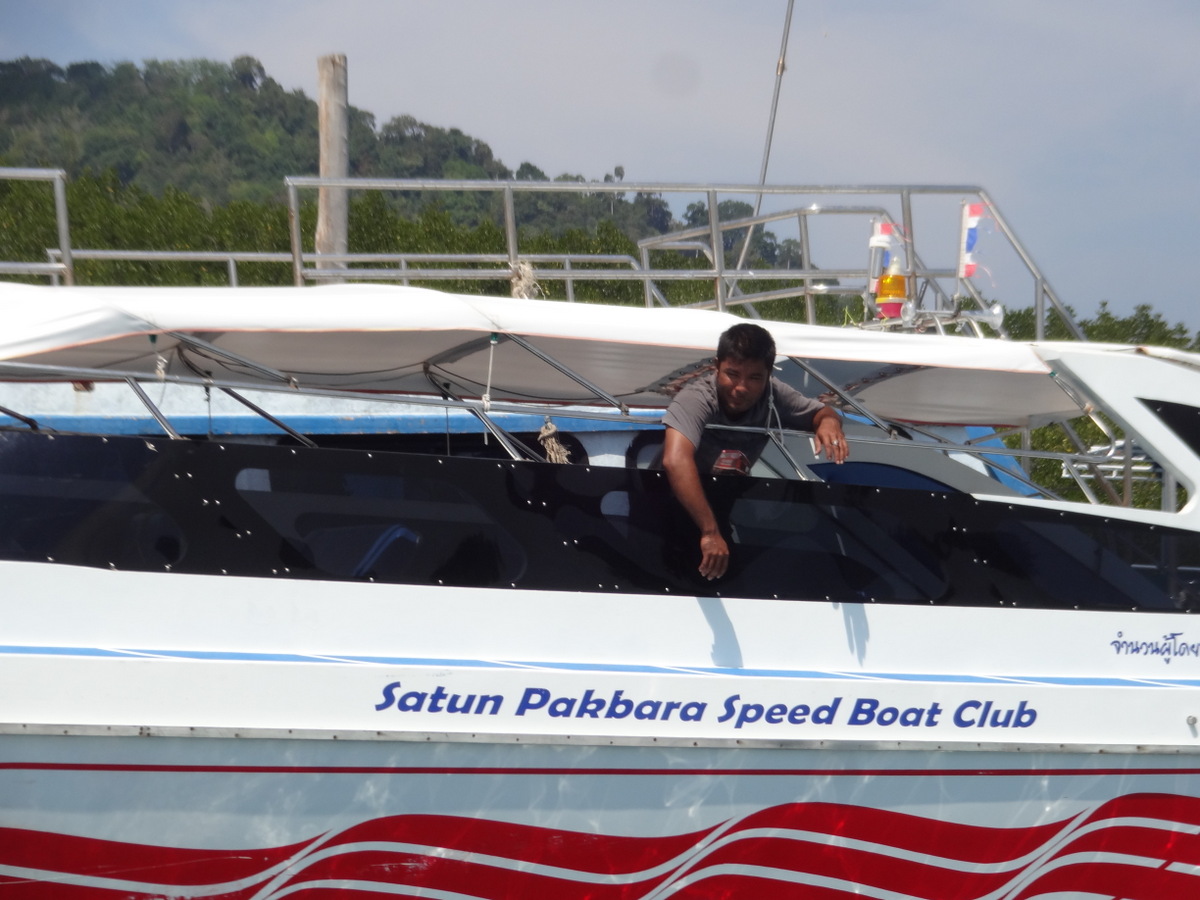 We arrived on Lipe from Ko Lanta taking the Satun Pakbara speedboat
This service collects passengers from the following destinations towards Ko Lipe
Ko Lanta
Ko Ngai
Ko Muk
Ko Kradang
Ko Bulon
Our ferry tickets from Lanta to Lipe cost 1800 THB each. This is a little cheaper than the advertised rate online but was the best we could do haggling with the travel booth at Saladan pier. There was a slightly cheaper option on the slower ferry offered at 1500THB, before negotiation, but this would have made for a longer journey. The speedboat will get you from Lanta to Lipe in just three hours.
We left Lipe to Langkawi and managed to get this speedboat ticket for just 700THB which was around 100BHT cheaper than everywhere else we tried.
Food Costs on Koh Lipe
If you want snacks wander up Walking Street that links sunrise and pattaya beaches and you can grab a large slice of pizza, a filled roti or some barbecued chicken for 80 to 100 THB.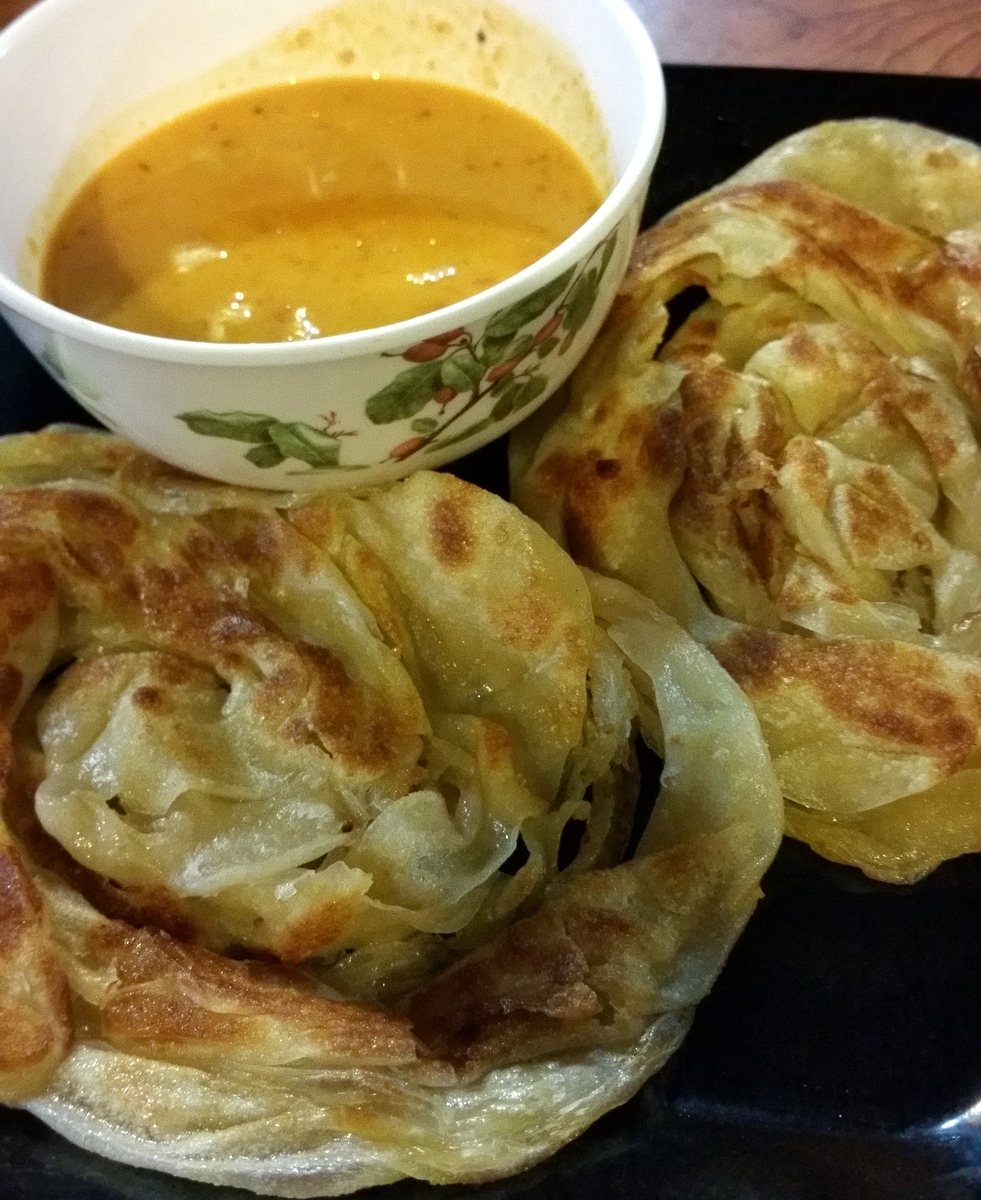 If you eat at one of the local restaurants and stick to single plate dishes of pad thai or fried rice or noodles or tom yam soup you can get tasty dishes for around 80 – 120 THB per plate. If you want to add a prawn dish or a curry you will pay 120 – 150 for these and add a bowl of sticky or boiled rice for 20 THB more.
On our last night stuck to the basic restaurants but went mad on the barbecue with a whole squid, two huge tiger prawns, a crayfish and three small crabs with a fried rice and two bottles of Chang beer and the whole bill came to just 780 THB. Not bad for fresh seafood cooked to order.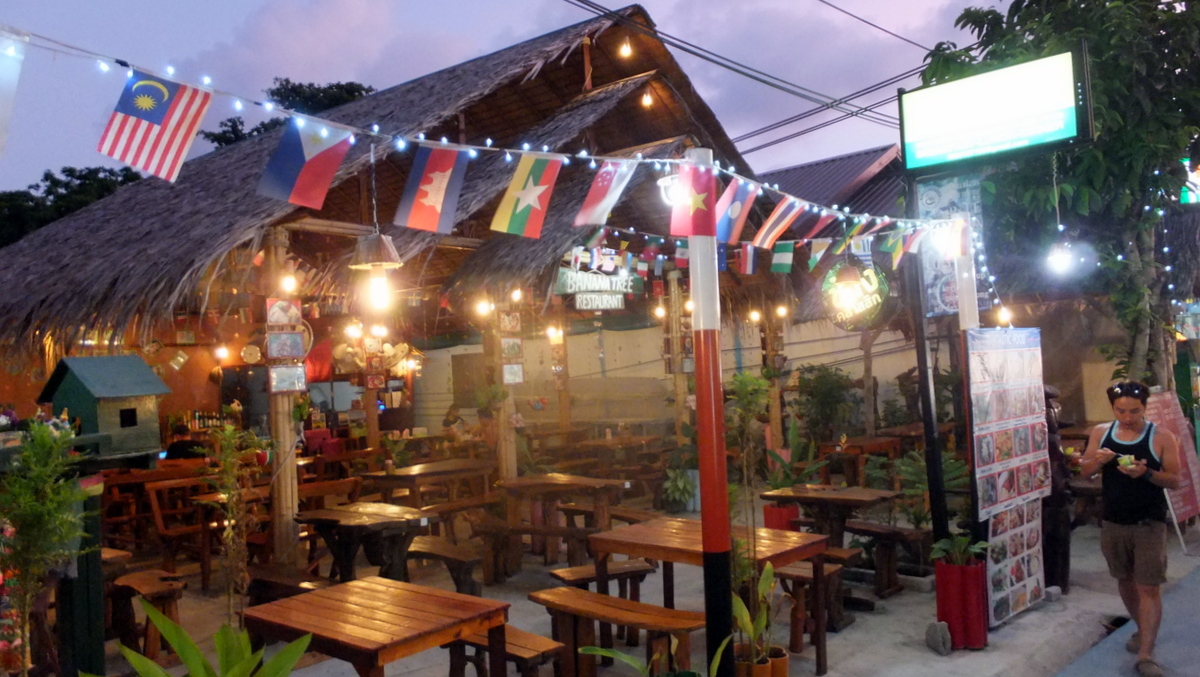 Western themed restaurants will serve you fresh pizza pasta, burgers and other home cooked meals, but you will pay around 200 – 300 THB per dish for these home European treats.
For breakfast you can get eggs and toast done to your liking with coffee and a fruit juice thrown in for around 120 THB
Koh Lipe Drinks Prices
Whether you like a cocktail or two, a refreshing beer, or want to get one of your five a day with a fruit juice you'll have no problem finding a drink on Ko Lipe to satisfy your tastes and alcohol intake levels
Can of soft drink
Bar 40THB – 7-11 or local store 25THB
Small Can/Large Bottle beer
Bar 70/130 – 7-11 or local store 30/90
Fruit Shake
Bar/Restaurant 60THB – Street cart 30-40THB
Iced/Hot Coffee
Bar/Restaurant 60THB – Street cart 30-40THB
Cocktails
There is a goof little 100THB cocktail bar on walking street that will mix any of your favourite cocktails for, you guessed it, 100THB, they are not the strongest and are made with local spirits, but do the trick and are served in plastic glasses without too much fuss. The Tom Yam cocktail with vodka, lemongrass, ginger, chilli and kaffir leaves is a must.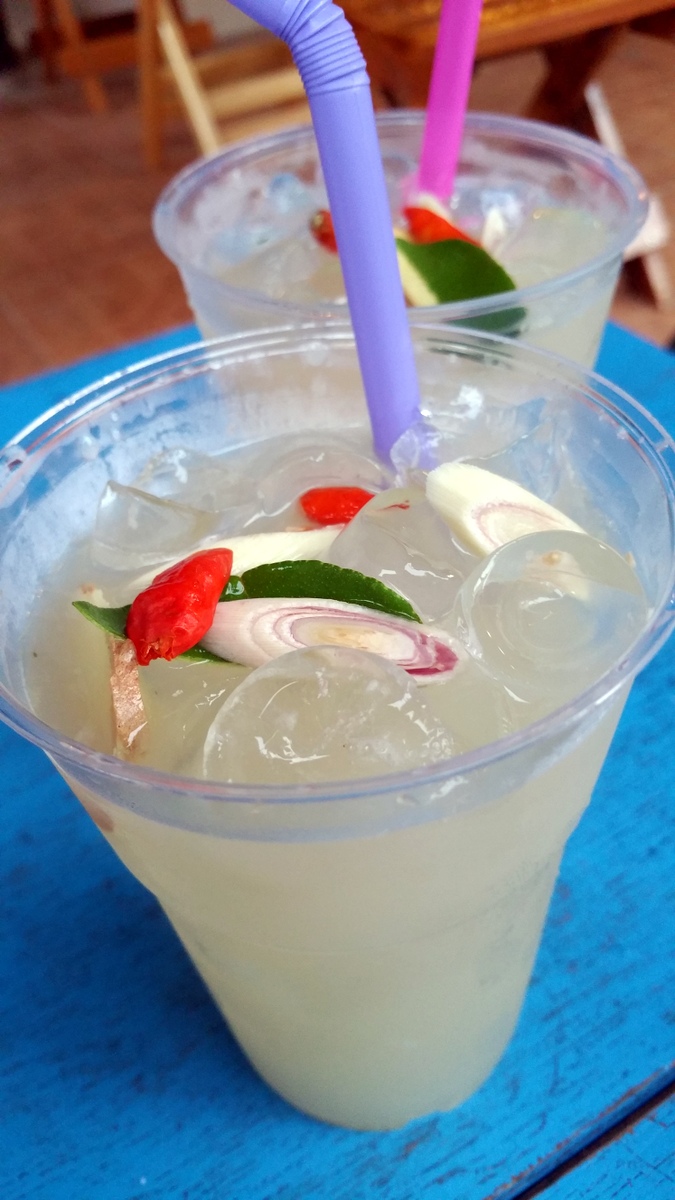 Move to one of the more trendy bars on walking street and you will pay 150 – 200 for a cocktail in a fancy glass with garnish and some smooth tunes and a relaxed atmosphere. We liked Mellowmango the barman's mixing is professional, his enthusiasm is infectious, he has a good playlist and also does happy hour from 6-8pm where you will get 20% off your drink bill.
For the budget traveller you can get a 750ml of local thai whisky (Hong Thong) for 290THB at the local supermarket (7-11 is more expensive) and a bag of ice for 20BHT take it down the beach and make your own drinks party on a budget.
Accommodation
If you want to stay on the best beach (Sunrise) you have a choice depending on your budget requirements and comfort levels.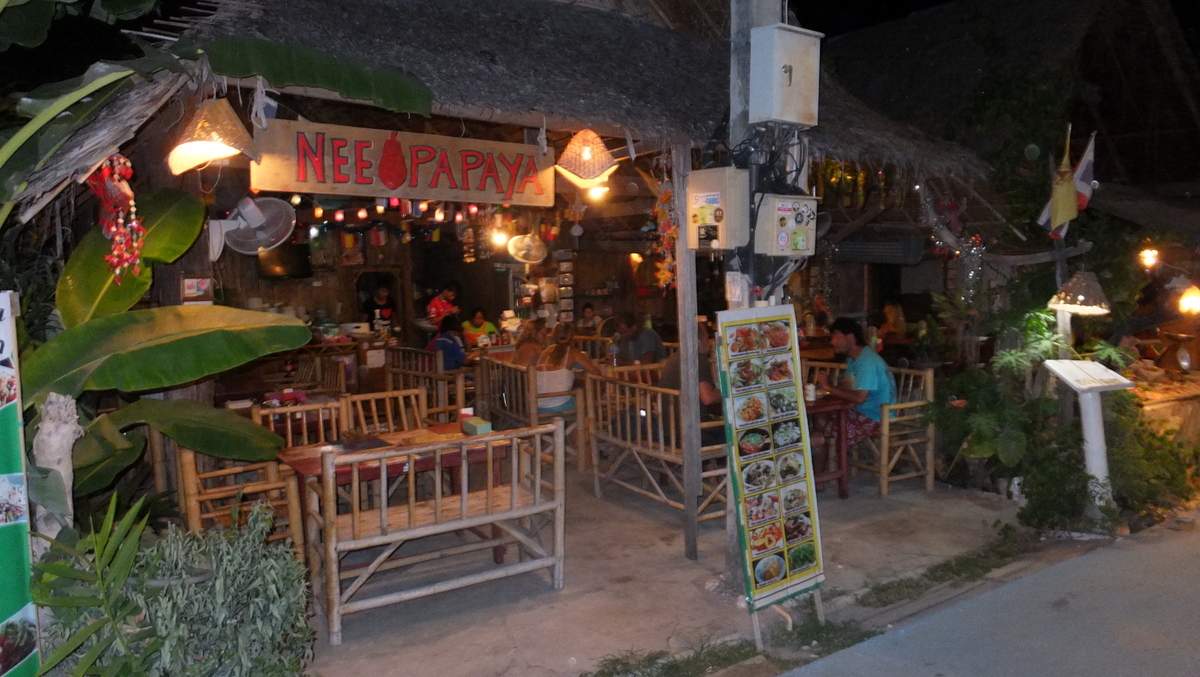 We stayed at the Gipsy Resort in a bungalow with basic facilities (cold shower, toilet, fan and your own terrace overlooking the sea) for 950THB per night. More plush bungalows will set you back and extra 500THB per night (for this you will get aircon and more plush facilities). If you want all mod cons and a proper hotel room you will be looking at 2500 – 5000THB per night for the likes of the Wapi or Akira Resorts.
If you dont want to be on the beach just off walking street you will find comfortable rooms from 700THB per night.
Cigarette Prices
Cigarettte prices like everything else on Lipe are more expensive. In the 7-11 you will pay around 75THB for a 20 pack of Winston or L&M cigarettes. Buy from one of the local shops and you will likley pay 10BHT per pack more. If you smoke a particular brand and are fussy, bring lots with you as the local brands are all you will find, other than Marlboro's. Cigarettes are more expensive than in the Bangkok where we were paying around 50THB for the same brands.
Trips and Taxi Charges
You can hire your own long tail boat and captain for the day for around 3000THB but you can pack in up to eight travellers, so this may work out cheaper if you are in a big group. Organised snorkelling trips will set you back around 550THB for a four island tour with a basic barbecue lunch thrown in.
The island is small and you will not need to use transport to get around except for when you arrive laden with your luggage.  Trips in the motorcycle and sidecar taxis are a fixed price of 50THB per passenger.
Massage on Koh Lipe
If your planning on visiting Malaysia, after Thailand, then take advantage of the comparable low spa and beauty treatments. While massage costs are a little higher in Koh Lipe than other places around Thailand, they are still relatively inexpensive. We had a combined Thai Massage, Pedicure and Manicure which took 2 hours for 500THB. One hour Thai massage will set you back 300THB.
Flashpacking Around Ko Lipe
In our next travel blog post you can find out what we thought about Koh Lipe and what we got up to on this wonderful little Thai Island.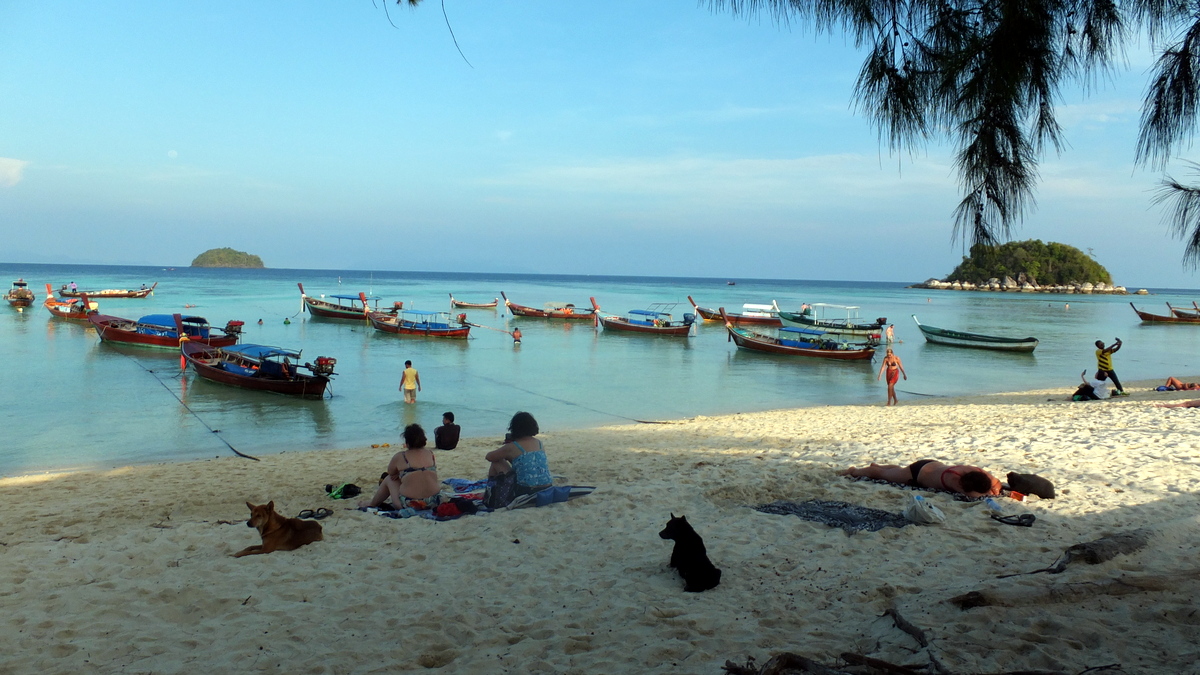 Ko Lipe is not one of the cheapest Thai islands to visit, (we found Ko Lanta about 25% cheaper) , but its location, laid back atmosphere and sublime snorkelling more than make up for the slightly higher costs you'll pay here.
Note that the island gets much busier at weekend when the Thais take their long weekend breaks here.