Having visited Bangkok on many occasions over the years we decided to succum to the call of Bangkok's river the Chao Phraya River.  A trip to Bangkok is not considered complete unless you have glimpsed, or better still, ridden down these murky waters.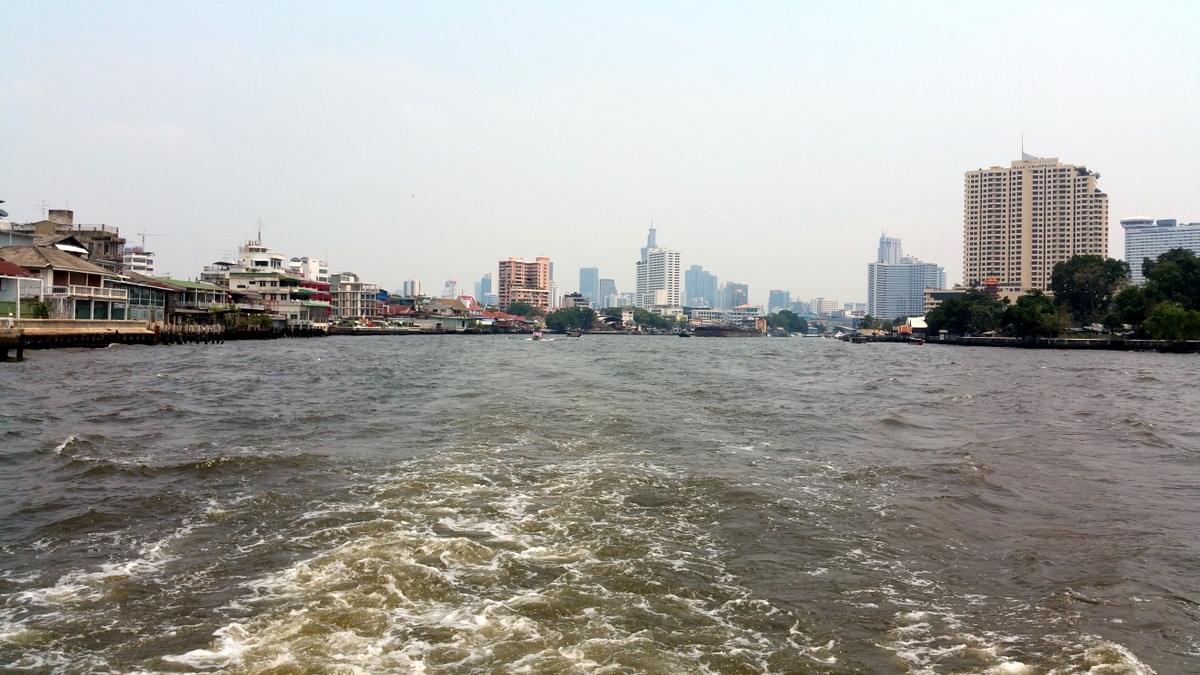 It was hot and sticky (35 degrees plus) and we thought a quick cruise down the river and a spot of lunch in Chinatown would make for a relaxing day, before once again hitting the bars that come alive after dark in Bangkok.
Getting to Chinatown in Bangkok
Taking the boat isn't the quickest route, but it has to be the most pleasant.  The most efficient way is by metro going to Hua Lamphong Railway Station.
To catch the boat, our nearest pier was Sathorn.  So we caught the metro from Sala Daeng to Saphan Taksin,  just a few stops and around 24 baht for the ticket.  Its a very short walk from metro, just follow the signs to the pier.  When you get to the pier there are a few different boat options, as we didn't want to do the touristy thing and go up and down the river with a guide, or go further up the river to visit a temple, we were able to just purchase a one way ticket to get the boat to Ratchawong Pier.
After exiting the pier you'll come across the thriving little square festooned with shops, tuk tuk and food stalls.  Dont be tempted to much here further treats await in Chinatown proper.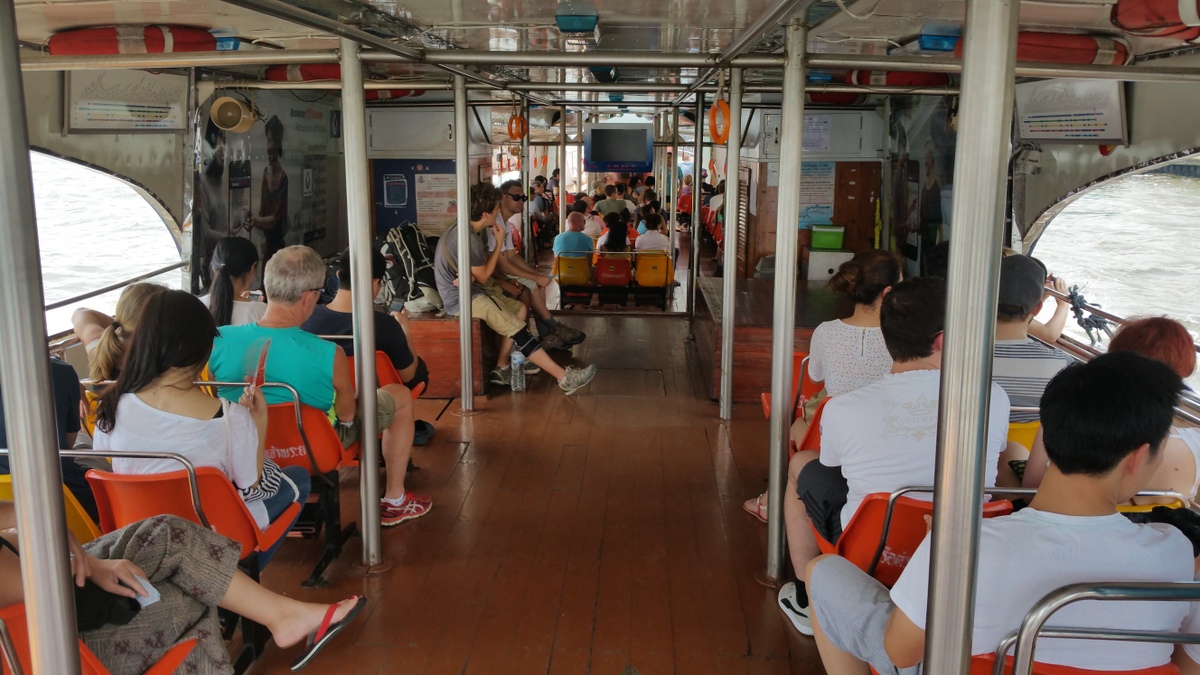 From here the cramped, busy and bustling markets of chinatown are a short five to ten minute stroll along Ratchawong Road.
The narrow walkways of the markets are jam packed and as well as avoiding the hoardes of other shoppers you will need to watch out for the trolley loads of gear and boxes that get transported through the market oblivious of the pedestrians.  You can see what we mean in our video blog of this trip below.

What the market lacks in space it makes up for in terms of the choice goods on offer. You will see less of the tourist offerings here than at Patphong but loads of other stuff to tempt you, even giant cuddly teddy bears if you can squeeze one in your suitcase.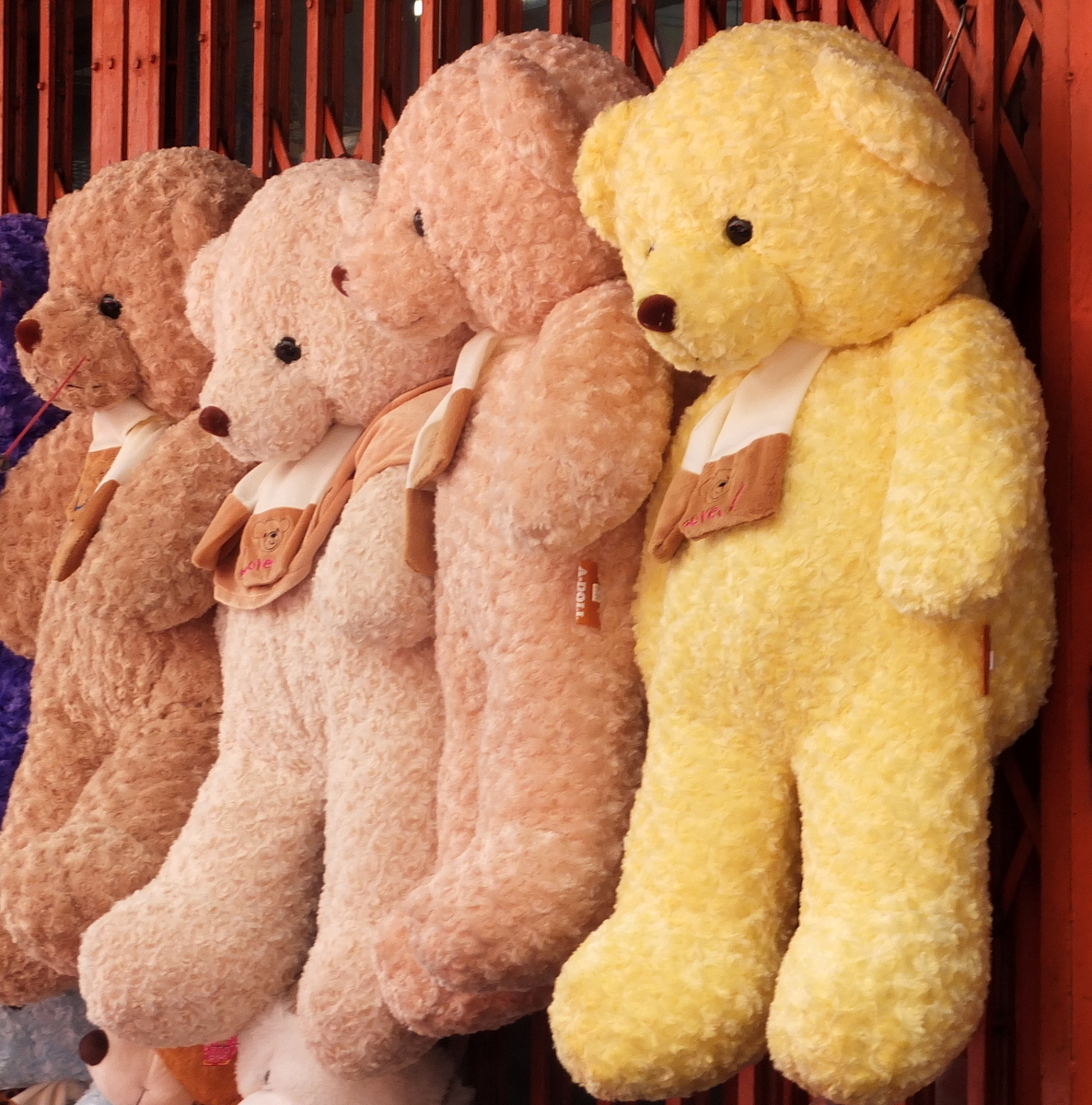 Once you have had your fill of shopping you can turn your attention to filling your belly. Our choice was dim sum and we found a packed restaurant full of locals on the main street.

So in we went and stuffed ourselves full of roast pork, duck and a va

riety of steamed dim sum washed down with some tea and a Chang to clear our palate at the end.
We were headed to the MBK centre after our lunch so instead of taking the river back we made the ten minute walk to Hua Lamphong metro station to get ourselves back on the transport system.
Our tip is make sure you include this trip in your Bangkok itinerary, it really is a good morning's entertainment and you get to have a smashing lunch for around $20 too.  If you want to combine this with some temple visits head back to the river instead of the BTS and hop back on a river boat to get you to the nearby temples.