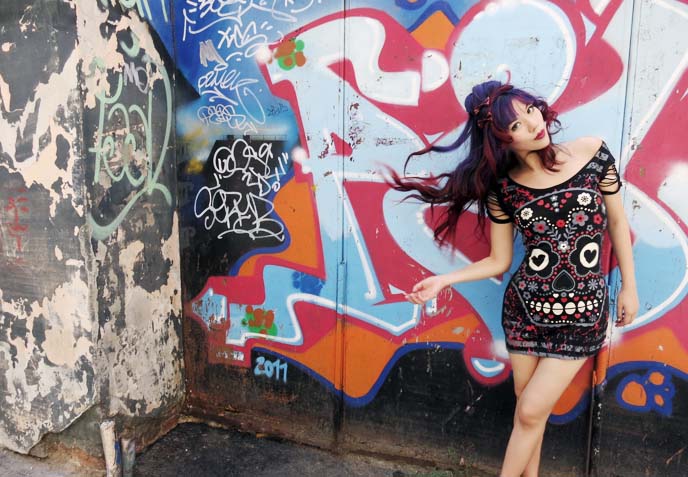 I'm La Carmina, and my world revolves around travel and subcultures. You might have seen me as a guest host on Bizarre Foods (Travel Channel), World's Weirdest Restaurants (Food Network) and other TV programs, including The Doctors and The Today Show. I'm the author of 3 books on Japanese pop culture and food – for Penguin and Random House – and a journalist for CNN, HuffPost / AOL, and Business Insider, as well as my own "La Carmina blog." I also run a consulting and TV production company; we're best known for arranging segments about Japanese underground culture, such as "bagelhead" forehead inflation.
Travel Blog:
I began La Carmina blog in September 2007, and originally had a Japan fashion focus. As my site took off, I got increasingly more opportunities to travel for press trips, speeches and TV projects. Today, I visit over a dozen new countries each year. My posts are mainly about travel, especially alternative nightlife, fashion and youth cultures.
Twitter Name: @lacarmina
Current Location
I'm currently in Vancouver, Canada and will soon be heading to Bangkok, Thailand (thanks to the tourism board) to make videos and posts about the street style, trendy districts, and youth hangouts. I have more destinations confirmed – I'm booked through next April – but you'll have to wait until I officially announce them on my blog!
Birthplace:
Vancouver, Canada
Profession
I graduated from law school but never pursued a career as a lawyer. I've been a writer and journalist for years, and currently blog full-time. I also work consistently as a TV host and production arranger, mainly for travel programs.
Least favourite travel destination
I can't say I hated any place I visited. Some destinations are better than others, but with a willingness to be flexible and understand local cultures, I've found good things in all countries.
The Interview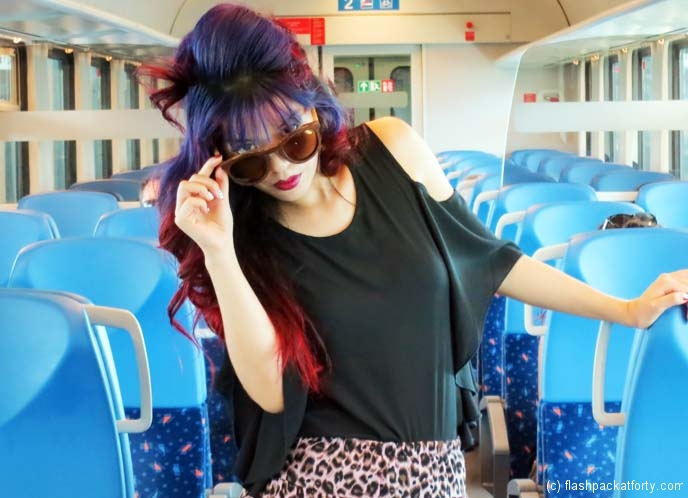 How easy is it to combine fashion, travel and food on your successful blog all at the same time?
My blog is highly personal; the reader follows along as I meet up with friends for adventures in different cities. Because of this format, I feel I can seamlessly speak about the different restaurants, clubs, attractions and boutiques that I experience. I'm passionate about this particular niche (Goth, alternative culture) and hope that this comes across in my writing.
Do you get much chance to indulge yourself, any guilty pleasures on your trips?
I've been pampered like a princess on some journeys! Staying at Gili Lankanfushi, a resort in the Maldives, was one of the most indulgent moments. My filmmakers and I enjoyed spa treatments, fresh seafood and a luxurious beach villa.
What is your worst travel experience?
This year, my film team and I got lost in Dubai's desert, and were slowly cooked to death on a train with no air conditioning during the hottest day of the year… But we laugh about it now. Unexpected discomforts are part of travel, no matter how well you plan ahead. Thankfully, my crew and I always find the fun in these situations.
What's your favourite thing about Japan?
Hard to name only one thing… the underground stores, bars, parties, food and people are incredible. If I had to choose, however, I'd pick the shopping. There's no better place for street style clothing, such as Gothic Lolita and gyaru.
Do you have any specific requirements when choosing accommodation, what has been your best bargain room?
Cleanliness matters to me. No camping, no bugs, and no hostels – I can't share a bunk in a room with six strangers. One of my favorite tips for budget accommodations: rent a local apartment, such as from Go With Oh. Also look for small, family run hotels with high ratings; I had a wonderful stay at Selection Apartments in Belgrade.
Please share with us one highlight from your most recent trip?
One of my favorite summer memories was attending Sziget Festival in Budapest. For one week, this island in downtown Budapest turns into a celebration of music and culture. I went inside trippy art installation, and saw bands such as Skunk Anansie and Bats for Lashes.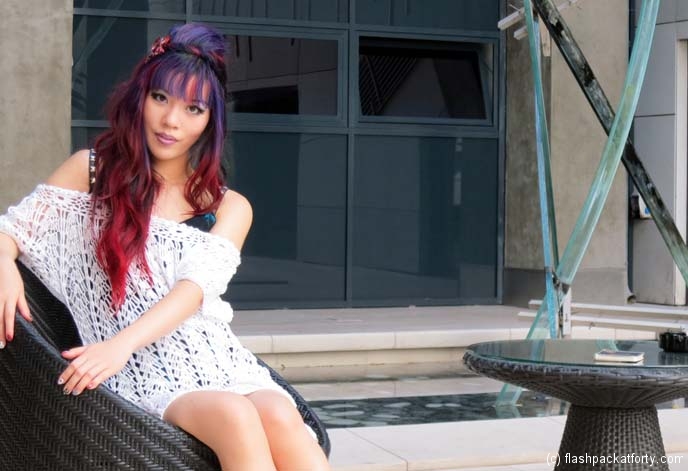 Tell us one destination, anywhere in the world, you are itching to visit?
Egypt. I've been obsessed with ancient Egyptian culture since I was a child. I'm a cat lady, and would love to see the Sphinx! Sadly, with the current crisis, it might be some time before I can safely visit.
Any plans for this year?
Thailand is next, and there are four more places (possibly more) on my agenda this year. Stay tuned to my La Carmina blog and social networks (@lacarmina on Instagram, Pinterest, Facebook, Twitter, Tumblr) to see where I'm heading next.