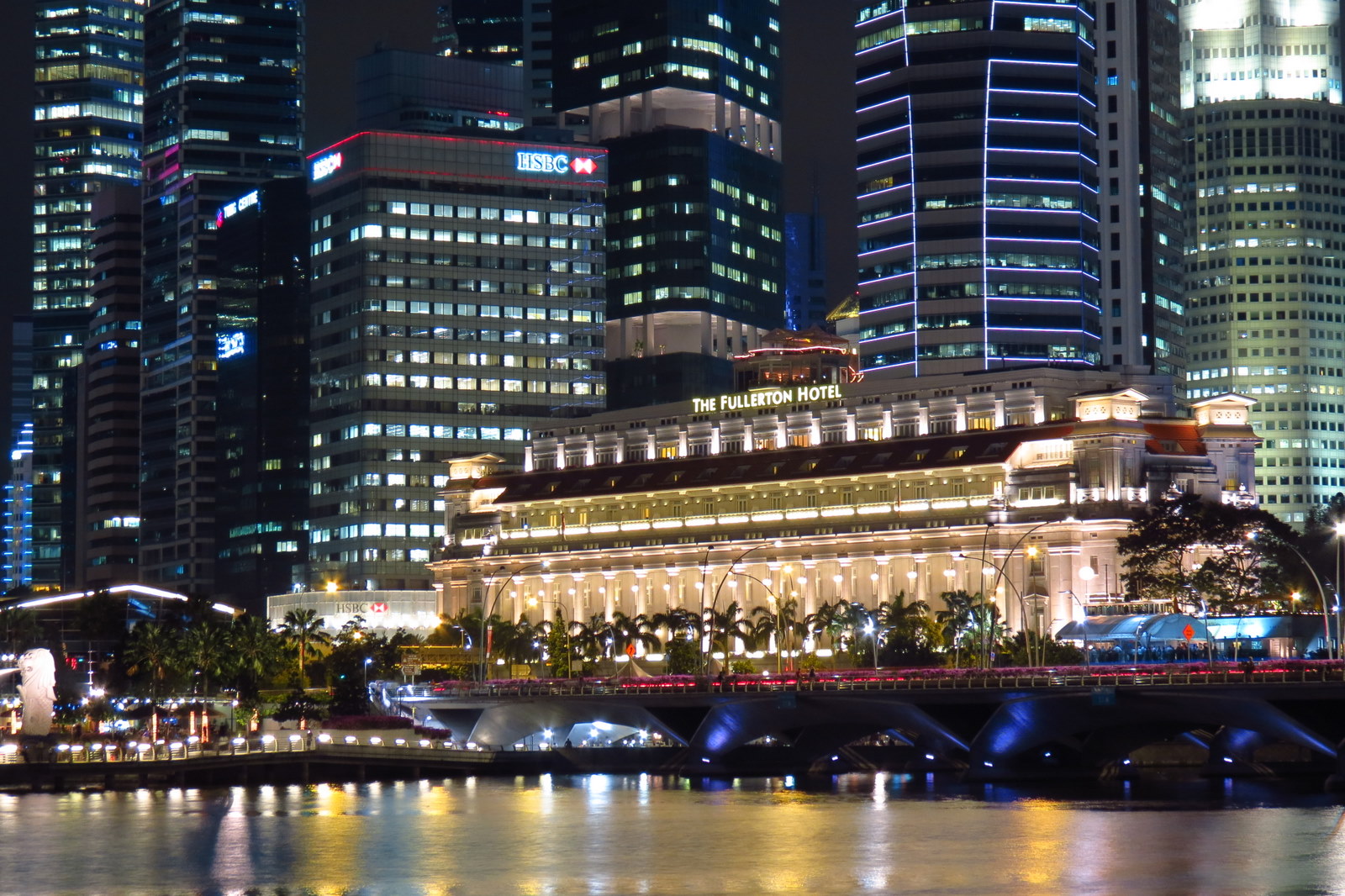 Singapore is a large city with many high-end accommodation and restaurant choices, but there is also plenty to offer the budget traveller.  It is safe and the cleanliness standards are very high and therefore remains one the most popular tourist destinations where you can still be very comfortable on a budget.
It is also easy to make flight connections as there are many flights into Singapore. Whether you are traveling alone, as a couple or as a group, there are plenty of activities you can partake in that wont break the bank and many are free.
1. Clean water is safe and free. Most people who travel in Southeast Asia are used to buying bottled water and know that it ends up costing a lot. However, in Singapore, there are water coolers placed in most public areas that dispense free filtered water, and regular tap water is safe as well.
2. If you plan using public transport, when you arrive purchase an EZ-LINK card. Public transportation is excellent, and it will be worth it in the end as you don't have to pay each time, which adds up to greater savings, and you can avoid waiting in the lines. It can be used on MRT and LRT trains and public buses. Walking is also a great option as it is safe day or night.
3. Eat in hawker stalls, food halls and food courts. Restaurants can be very expensive, and it is not necessary to eat in them as the quality of food and hygiene is excellent in hawker stalls unlike in some other Asian countries.
4. There are more malls in Singapore than you would ever have time for, but it is generally very costly to shop in them. Instead, shop in small stores out of the main city. Chinatown and Little India offer great deals where you can get your vacation treasures, but you will need to haggle. For your basics, shop in local supermarkets rather than the minimarts.
5. Take advantage of the free entertainment that is often available. There is always something going on so ask a local when you arrive or try the tourist information office or local weekly entertainment magazines. At the weekends, there are street performers in the esplanade, city centre and along the riverfront. The Singapore City Gallery is free, and a great way to learn the history of the country. On Fridays, the Singapore Art Museum is free from 6 to 9 in the evening.
6. For accommodation couch surfing is the best option. It is free, and you get to see how the local people live, and you can get their insight into traveling on a budget. Otherwise, hotels around Little India and China Town offer the lowest prices.
7. Be aware of the rules so you are not fined. The last thing you want is to have to pay for something by mistake. You may not see many police around the city, but people do get fined for these things:
• Not using marked crosswalks
• Not wearing a seat belt
• Talking on the phone while driving
• Riding a bike on a pedestrian path
• Littering and chewing gum
• Taking food on to MRT trains
Singapore Airlines offers many flights that connect Singapore to cities all over the world making it easy to find a flight that will suit your timings. Known for its rare blend of cultures, cleanliness and safety, Singapore is the easiest stepping stone into Southeast Asia, and an ideal place to begin your travels on a budget.