We had only just started our round the world trip and were still recovering from the mental and physical damage inflicted by twenty four hours on a plane and the crossing of multiple time zones.  We had spent some time in Melbourne, and now wanted to get out of the city to take a trip along the Great Ocean Road (GOR) . The GOR winds along the Victorian (the state not an age reference) coast for over 300km and offers you some of the most mesmerising coastal scenery on this planet.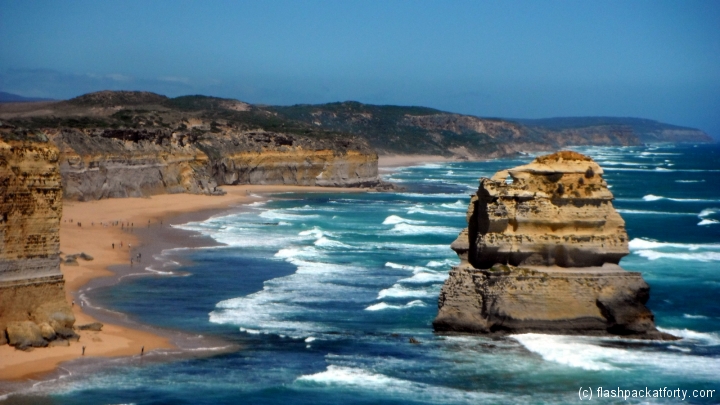 We went on this trip as part of an organised tour and while it may have been an additional bucket list tick to have driven it, I at least got to watch the scenery along the rugged coast rather than the tarmac of the windy road.
The highlight of this trip are the twelve apostles a group of limestone rocks jutting out from the sea that have been bashed and battered by the waves for over 20 million years. The artistic waves have formed these monoliths into intricate natural sculptures that attract thousands of visitors each year.
There have never been 12 apostles here but the nine apostles just didn't have the same ring to it so the rather disingenuous name was created.   There are now only eight of the structures still standing after one collapsed in 2005.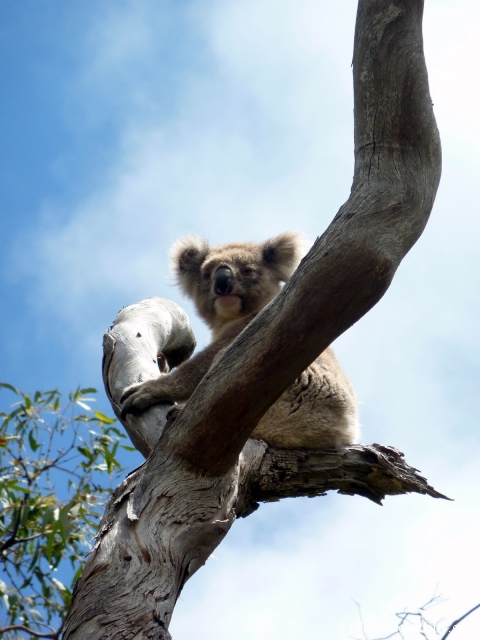 The trip down the road offers other highlights through such as koala spotting, wild parrots and some fantastic beaches and lookout points.  This day out from Melbourne was probably one of the highlights of our whole trip in Australia and if you are visiting Melbourne you should make sure this is part of your itinerary, especially if you are as lucky as we were with the weather, managing to do this trip when the photographic gods had kindly arranged the perfect balance clouds and sunlight .
You can read more about our Australian adventure here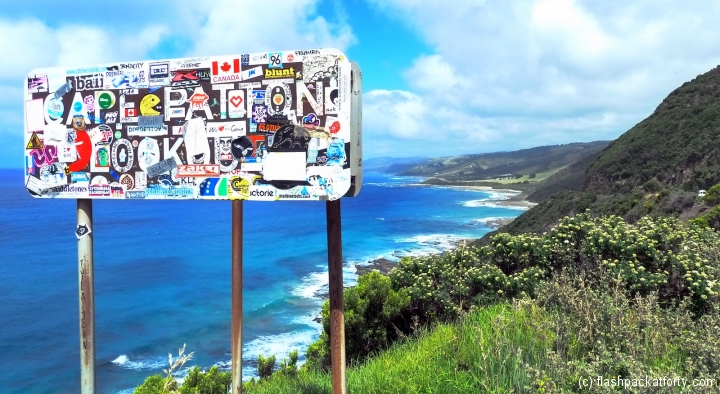 This is flashpackatforty's  photographic flashback series.  We choose some of our favourite images from previous destinations. Travelling long term means you have so many experiences each day in the new places you visit, this series will give us the chance to look back and remind ourselves of some of our previous trips.