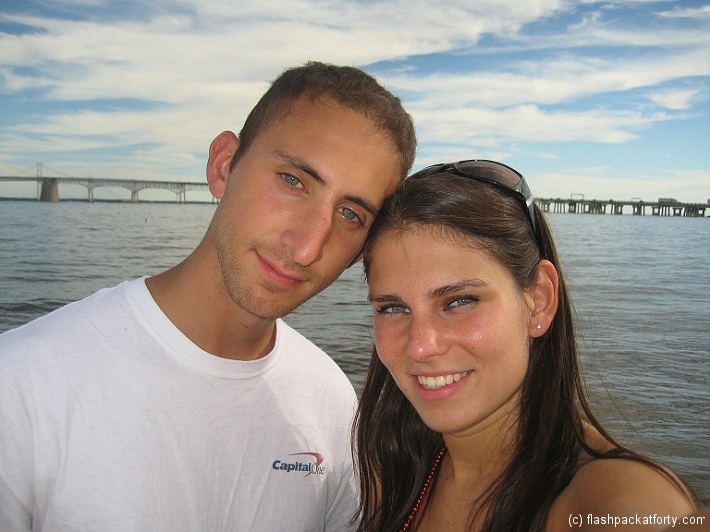 In 2010 we graduated from university and joined the workforce. We were disillusioned with our current situation and set off on a two year journey to gain some perspective on our lives, values, and goals. Now, we blog about our travels on ACoupleTravelers.
Travel Blog Details
It's a travel blog that chronicles our two year journey around Asia and Europe.
Twitter Name
@acoupletraveler
Current Location
Luang Prabang, Laos – next month we'll be heading to Cambodia
Birthplace
Dave – Ashland, Massachusetts;
Vicky – Moscow, Russia
Profession
Currently unemployed, in the past Dave worked as a business analyst and Vicky was an accountant
Least favourite travel destination
China, It was a very difficult nut to crack, mostly on account of the language barrier. Also, we found the people a bit crude and many of the cities just seemed like pollution centers
The Interview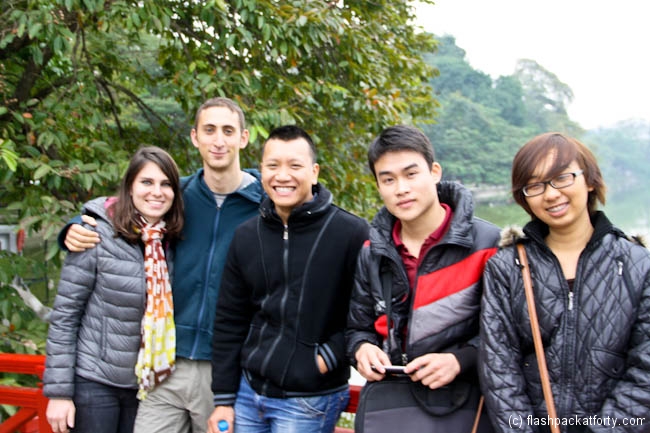 How easy is it to be a couple, travel, and write a successful blog all at the same time?
I'd say moderately difficult. Doing two would be fine, it's the third thing that often wears at us. I'm glad you noted being a couple too, because that does take work and sometimes we might spend a little too much time on the computer when we should be enjoying each other's company, kind of like now while I'm doing this interview lol!
Each day brings new challenges and one thing "suffers" because, unfortunately, they don't all align 100% of the time. It's a constant balance and I don't know if there is a proper technique, except to make sure not one thing suffers too much.
Do you get much chance to indulge yourself, any guilty pleasures on your budget trips?
We tend to splurge on little things like ice cream and fruit smoothies. I'll have multiple a day. We also like having a nice, private room to come back to with AC and wifi.
What is your worst travel experience?
One of the recent worsts was getting separated from our trekking group in Burma. We were trekking from Kalaw to Inle and at one point split off while we headed to the bathroom. All of the sudden we were alone and no one was in sight. This persisted for a good 40 minutes. I was really sure we were lost and would not see our group again and that we'd have to find our own transportation the rest of the way. Finally, after 45 minutes or so, our guide came whizzing by on a motorbike she had borrowed. It was a great feeling of relief.
Why do you publish your blogging income on the site, many shy away from this?
Back when we started blogging more consistently in May 2012 we wanted to publish our traffic and social media statistics. We thought this would be a good way to keep track of our progress as well as a potential resource for other bloggers who were also just starting out. Frankly, we couldn't find much of it on the web and most of the people who have large traffic don't even remember where they got it from, so that wasn't very helpful. At the time we weren't earning any money but were committed to publishing it when/if it came. Lately we've been earning a more substantial income but that's no reason to stop publishing it and be secretive – so we keep doing it.
Do you think either of you would be travellers if you hadn't met each other?
In some sense I think we would, though it would probably be different. I don't know if independently we would both plan to travel for two years at the time we chose. We certainly are not huge fans of travelling solo, though for a few months I think we'd be fine and even enjoy it – just not for an extended period of time. Still, we both mutually agreed that this was something we wanted to do and in that sense I think we both would have been drawn to it one way or another.
Do you have any specific requirements when choosing accommodation, what has been your best bargain room?
We've certainly done our fair share of homestays and sleeping on the floor when couchsurfing, but if it's not unreasonable we really prefer a private double with AC and bathroom. We like having a nice place to come home to after a long day exploring the streets. We could definitely be more budget but don't feel the need to. Our best bargain room was probably in Hanoi at the Star Grand Hotel, which to us was like a 5 star hotel for only $23 a night. It had a large round bed, TV, wifi, AC, breakfast, LAN computer, you name it!
Please share with us one highlight from your most recent trip?
Bicycling around Bagan was really magical. I have to say, on this trip we've seen our fair share of temples, but Bagan takes it too a new level. They're all very unique and there's so many in such a short radius. It's a must see.
Tell us one destination, anywhere in the world, you are itching to visit?
While Egypt is not on our travel itinerary this time around, it's definitely a top 5. There's just so much history, we have to see it.
Any plans for this year?
Big plans! We're finishing up our Asia tour (part 1) and heading over to Europe in May where we'll spend the summer. Then back to Asia for some serious trekking in Nepal in the fall. Upwards and onwards!