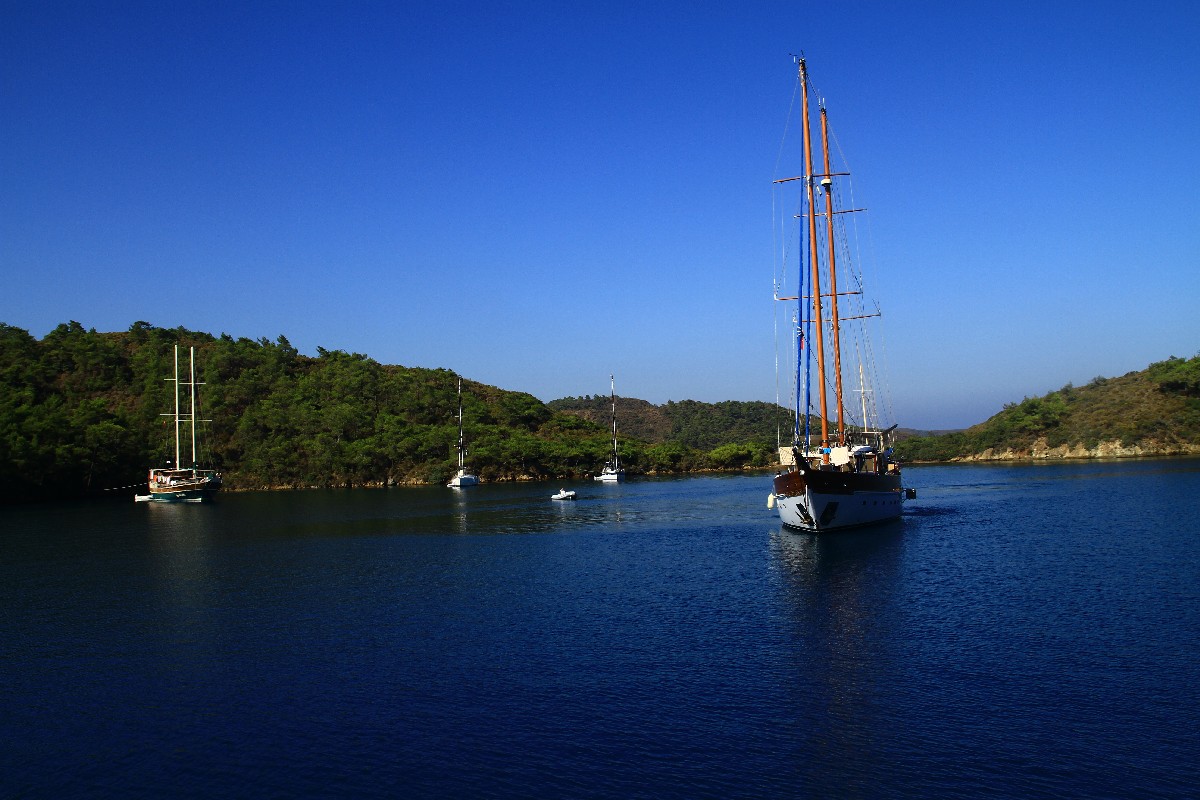 Why Sail the Turkish Riviera?
Also known as the Turquoise Coast, this stunning patch of the Mediterranean sea hosts sights of incomparable natural beauty and a refreshing retreat during Turkey's hot summer months. Backed by the Taurus Mountain range the coastline is made up of rugged hills, lush pine forests and sheer cliffs that plunge into deep azure blue water. Many secluded beaches, coves and bays can only be reached by sea and this keeps them free from the usual crowds that you would find on any of the city beaches.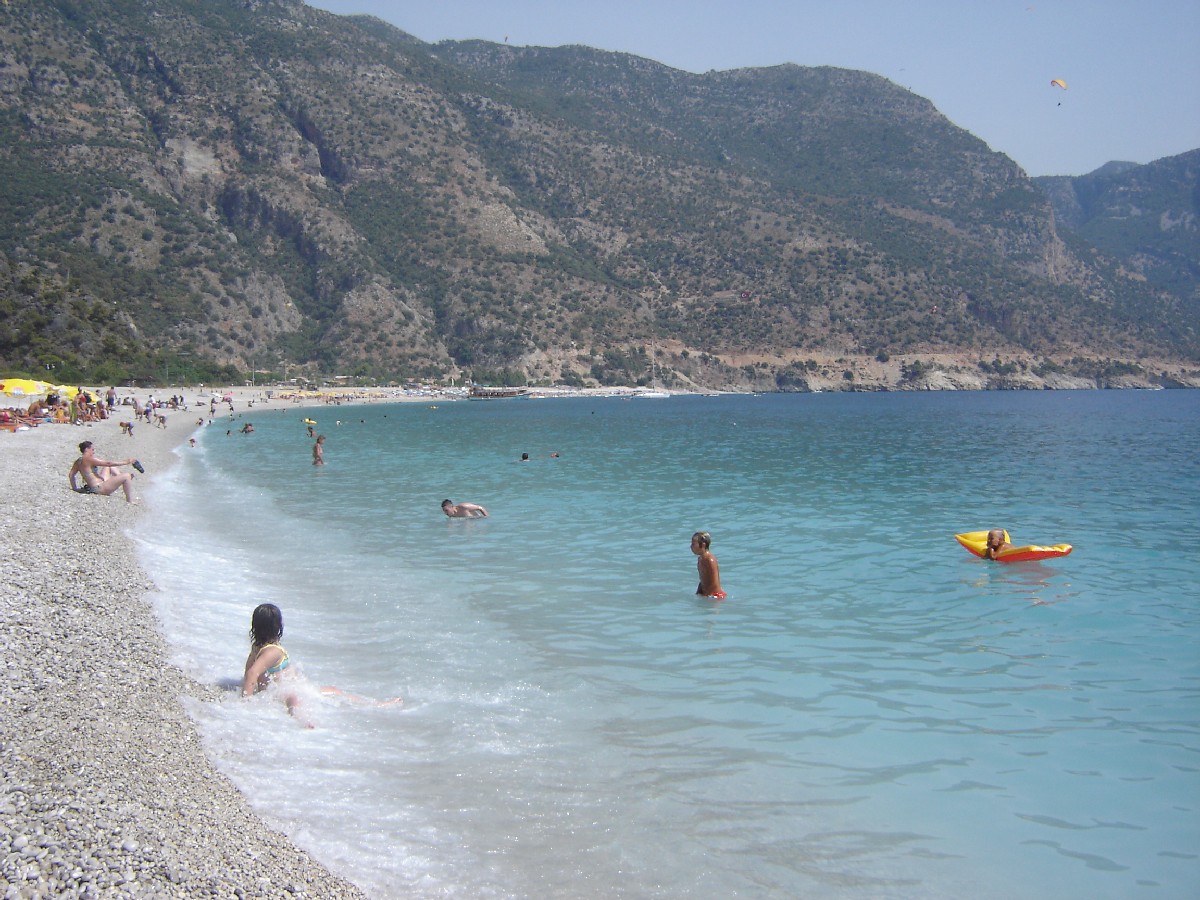 In the Area
Mountainous islands float around the various bay's like sugar lumps, and make convenient launching points for swimming and diving and are scenic locations to drop anchor for a lunch or an overnight stop. Small towns like Kas and Demre and more lively resorts like Kemer Fethiye, Oludeniz and Marmaris are spread out along the coastline. If you've journeyed as far west as Bodrum, on the Aegean Sea, you could even sail that little bit further on your yacht charter to see the Greek Dodecanese Islands.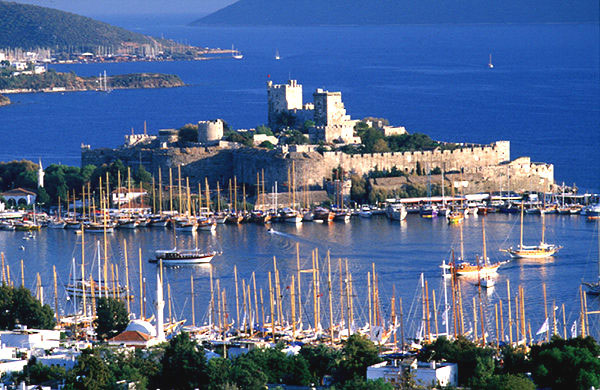 A Little History
This particular region of Turkey was once ruled by the Lycian people, ferocious warriors who were independent to the end. Their ruined cities and burial grounds can be seen scattered across the Turquoise coast, cut into the cliff face, standing proud in hilltops and even hiding beneath the sea. Ancient cities like Myra, Patara, Letoon and Xanthos date back around 2,000 years and are still pretty well preserved. As major port cities they are located close to the shore and you can stop to visit the sights and be sailing away on your gulet boat within in an hour or two.
Favorite Locations
There are countless dazzling locations and unique sights on the Turkish Riviera, but some of the best are located between the port town of Fethiye and the village of Olympos, at the foot of the Tahtali Mountain. Top sights include the environmentally protected Blue Lagoon, situated at the edge of Oludeniz beach, a variety of sea life can be in the richly hued waters. Aside from snorkeling you might also want to try paragliding from the peak of Babadag, voted one of the best spots in the world for the extreme sport.
Just around the next valley is the Butterfly valley, surrounded on three sides by steep cliffs the valley is isolated from road and few venture by foot. Therefore access to the Butterfly Valley and its secret waterfall is via the sea.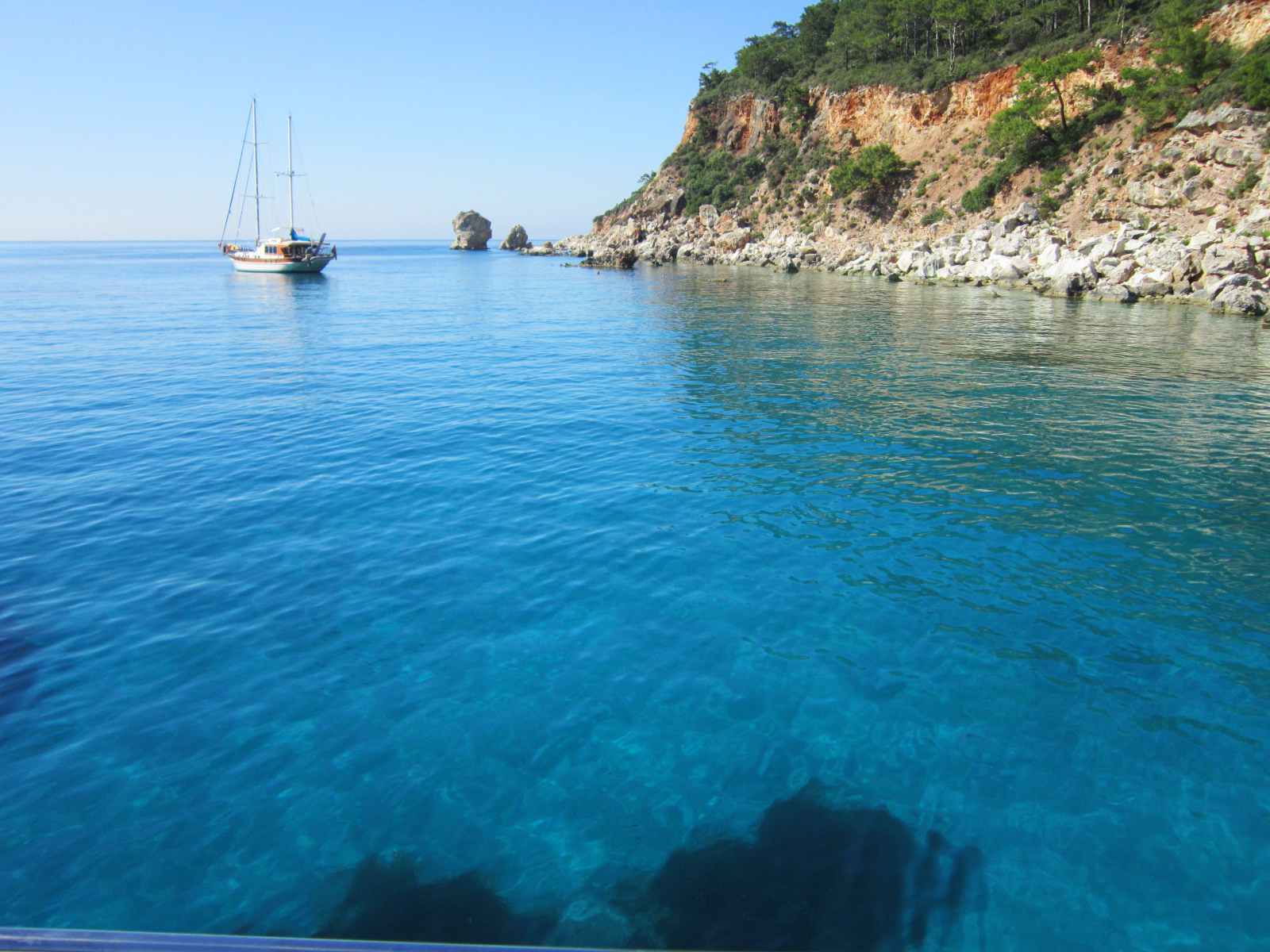 Further along the coastline is the specially protected Kekova region, the best area for scuba diving and for breathtaking sunsets and sunrises. By day you can drift into Gokkaya Bay and visit the 'Castle Village' Kalekoy, Simena Castle and see the Lycian walls of the Sunken City of Kekova protruding from beneath the transparent sea. By night you can lay down on the top deck to watch for shooting stars, free from city lights and noisy traffic, or for a party, anchor at Smugglers Inn, a beachside bar known only to locals and sailors.
Private Yacht or Standard Cabin Charter
When looking at booking Blue Cruise by gulet boat you will have the option of chartering a private yacht or booking a cabin on a pre-planned Blue Cruise Itinerary.
Alaturka 81 Gulet Charter is ideal for those who are looking for freedom to explore, plan their own itinerary and be spontaneous, with a private charter your route is agreed between you and the captain and can be changed as you go, so when you find your personal paradise there's no rush to pack up and leave. Meals can be included or you can opt for self catering if that suits you better. It's also a fantastic option for groups, families or couples who desire a little more privacy and for larger groups it can definitely be a more economical option than standard cabin charter.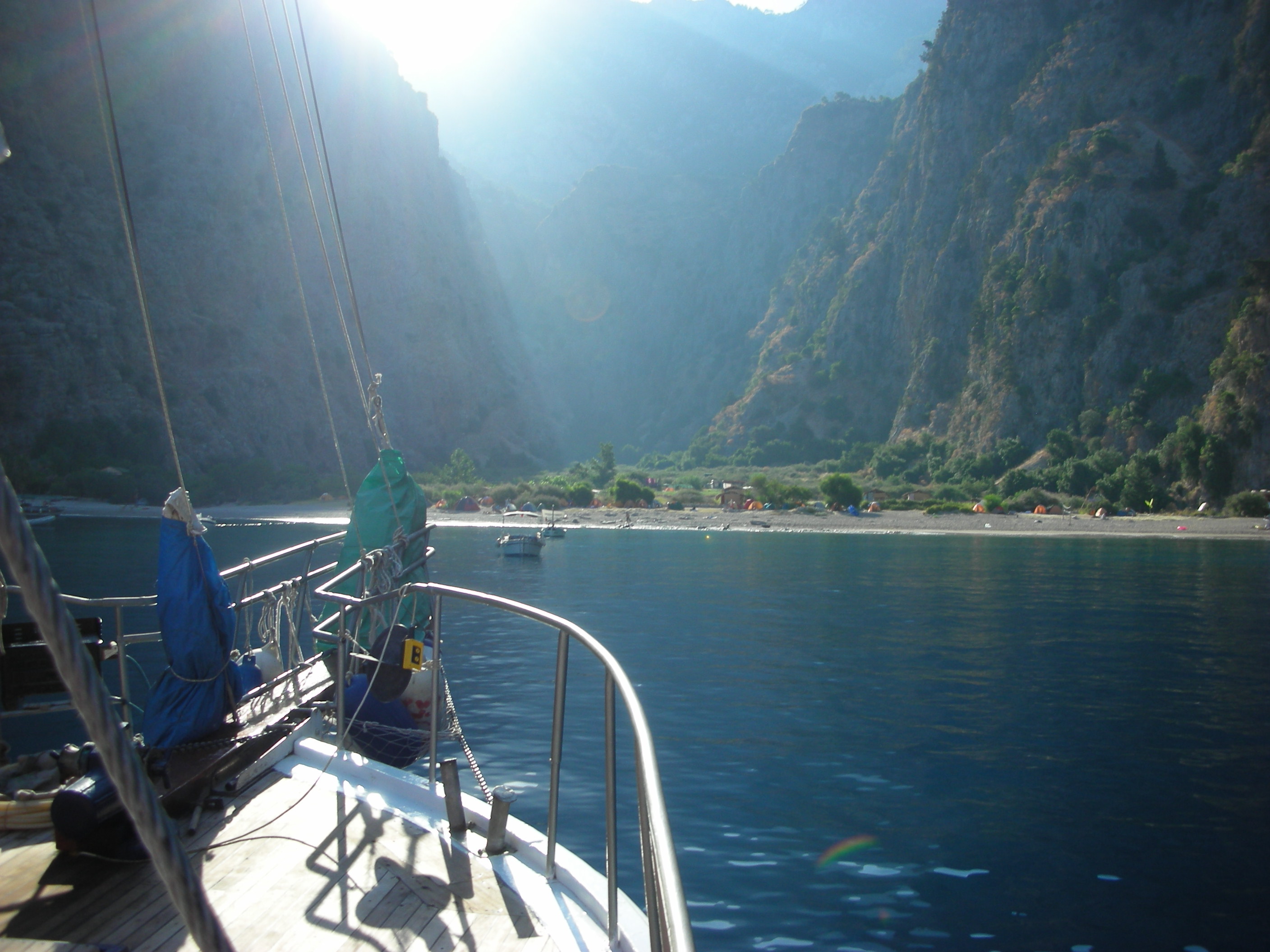 Alternatively if you are a solo traveler and would like to share your multi day cruise with an international crew then standard cabin charter is the right choice for you. Cabin packages usually include three filling buffet meals per day and afternoon tea, any drinks and snacks are extra. While you won't be able to customise your itinerary, pre-planned Blue Cruise routes already visit the best and most beautiful locations on the Turquoise coast.